Dressing modestly while staying fashionable and cool during the hottest season of the year – is that even possible? Yes! But if you're going to dress modestly and beat the heat, you have to start with the basics. So check out our summer wardrobe essentials that no summer closet should be without.
1. Plain White Tee
A white T-shirt isn't the most lively piece of clothing to own, but it's definitely the most versatile. It pairs great with denim Bermuda shorts and midi skirts. A white layering tee can also effortlessly transform a sleeveless jumpsuit or a spaghetti-strap dress into stylish, modest summer apparel.
And let's be honest, this isn't just a summer wardrobe essential. A white T-shirt comes in handy year-round.
2. White Pants
We can't mention summer whites without talking about white pants. No matter what style you gravitate toward – skinny, wide-leg, straight, flared or cropped – we love any and all styles of white pants. There's just something fresh and chic about wearing white pants during the summer months, don't you think? It's a lighter look that gives off all the summer vibes.
3. Flowy, Full-Length Dresses
Restrictive clothing has no place in your summer wardrobe. Push those form-fitting winter dresses to the back of your closet and make room for modest maxi dresses. Long and breezy, it's easy to see why maxi dresses are a favorite summer style. From morning meetings to dinner with friends, it's the perfect go-to summer outfit that takes you from day to night looking great and feeling comfortably cool.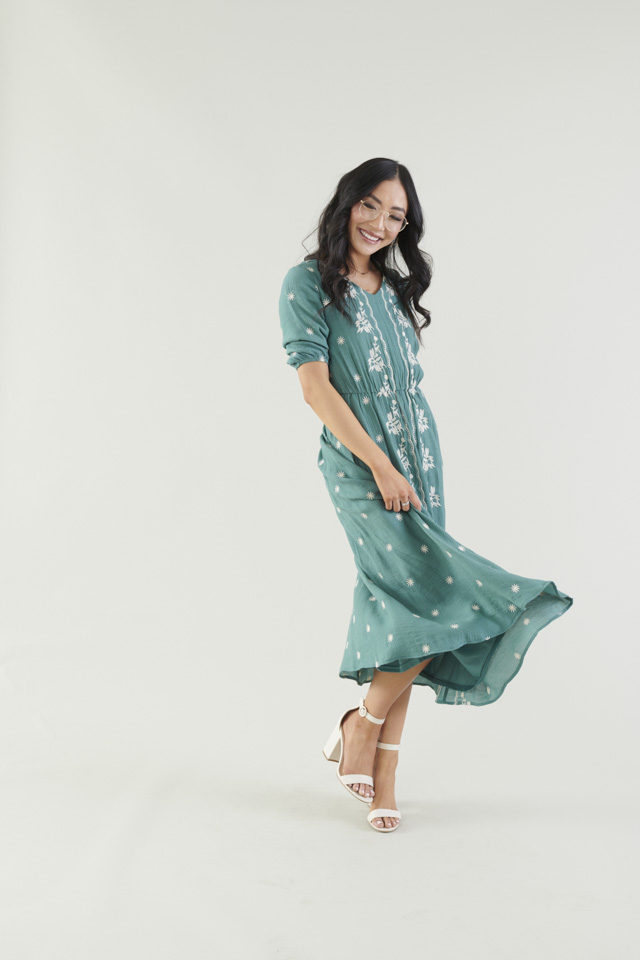 4. Shirt Dresses
Another summer wardrobe essential for the sunny season is a shirt dress. It's classic and classy. Loose and breathable, you'll stay cool while maintaining a stunning silhouette. Solid or patterned, they all look great. But in our humble opinion, a striped shirt dress is designed to be a summer standout.
5. Two-Piece Sets
Some mornings you're just too tired to put an outfit together. We get it, especially in the summer. Matching sets take the thinking out of your morning routine. At least it does for getting dressed. Sorry, you're on your own for what to make for breakfast. Whether it's a tee and pants set or a top and skirt two-piece set, your casual summer style choice has never been so chic. And if you're not feeling the matchy-matchy look, then mix it up. Buying a two-piece set really is a win-win for your wallet and your summer wardrobe.
6. Strappy Sandals
Let's get back to basics with sandals. Simple sandals are perfect for this season. Basic colors like black, brown (or camel), white, or even clear are fantastic. But if you want a pop of color we say go for it! Colorful sandals brighten everyone's day! Slip and slides are for backyard birthday parties – not what you should experience while walking. Get your feet summer-ready with a pair of neutral flat sandals for the day and vibrant two-strap heels for all your summer celebrations.
7. Carryall Tote
Summertime is the time to bring out your cute carryall tote. Taking summer classes then hitting the pool? Have a park playdate planned after your work brunch? An affordable tote bag will become your favorite summer accessory. No matter where the day takes you, you'll want to bring your wallet, phone, water bottle, sunglasses, lip balm and sunscreen. A large tote bag with lots of space and pockets makes carrying all your summer essentials possible and easily accessible.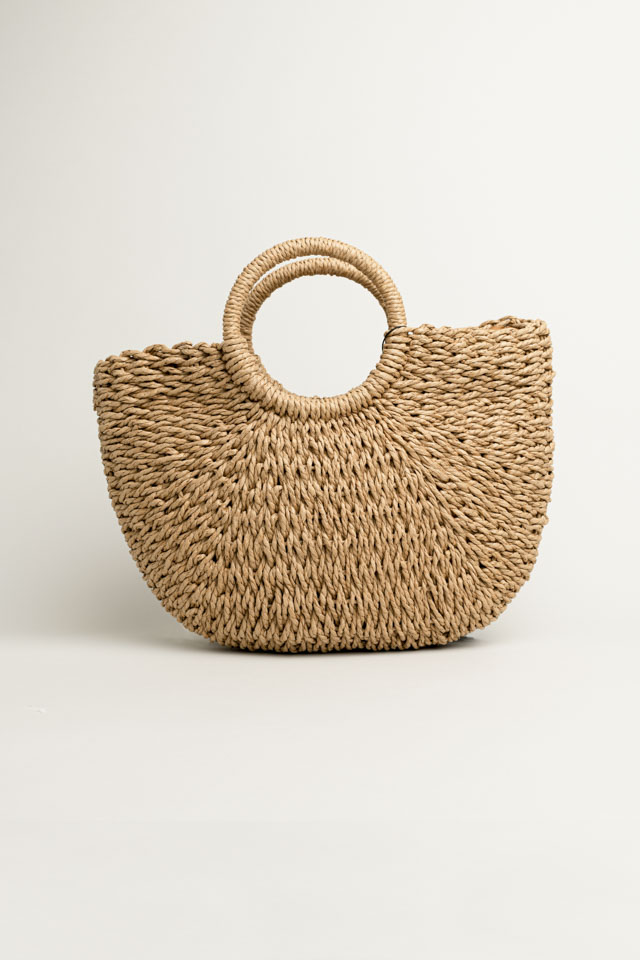 It can be fun keeping up with the latest fashion trends. But remember, your wardrobe will always need the basics, and these seven summer wardrobe essentials will keep you looking great and feeling even better summer after summer.