The midi dress is the perfect dress -- no really, it is. You can wear a modest midi dress in spring or summer. Throw a woman's cardigan over it, and you can wear it through fall and winter, too. Not only does it work year-round, but you can also wear this versatile fashion favorite to any event on your calendar! Don't believe us? Check out how we style a modest midi dress for any occasion.
Work Events
The basic rule of fashion for dresses at work is to wear a knee-length or longer dress that's well-fitted but not too tight or revealing. You want to look professional, polished and suitable for the job at hand. Have a job interview? Throw on a simple A-line midi dress in navy with a pair of pumps. Headed to a networking event? Throw a blazer over a little black dress and add a black belt and heels that aren't too high or flashy. Either of these business-formal looks will make you appear smart and sophisticated, which we know you already are but now everyone else will see it, too.
Religious Events
When it comes to attending religious events, be it your weekly Sunday worship service or a baptism, think conservative but cute. A floral midi dress with espadrilles gives off all the spring vibes, while a long-sleeve ruffle-neck dress with a cinched waist is a must-have midi for fall church fashion. And while most women love accessories, for religious events it's best to keep it simple. A pair of stud or hoop earrings is really all you need.
Community Events
Most community events are more casual, but some can be semi-formal. If you're presenting an issue at the next city council meeting, it's better to overdress than underdress. A modest striped-shirt dress paired with mules is delightful yet daring. It'll help show off your determination and passion, and there's no doubt all eyes will be on you when you speak. For more casual events like festivals, you can't go wrong with a midi-length patch-pocket denim dress with white trainers. Don't forget to bring a sweater in case it gets cold!
Celebratory Events
From weddings and bridal showers to holiday parties and anniversary date nights, just about anything goes, so long as your celebratory attire matches the venue. Celebrations are supposed to be fun, so we say have fun with your outfit! Wear a vibrant faux-wrap midi dress with a statement necklace, a pair of strappy heels and a clutch in matching animal print. Who wouldn't be ready to party in that outfit?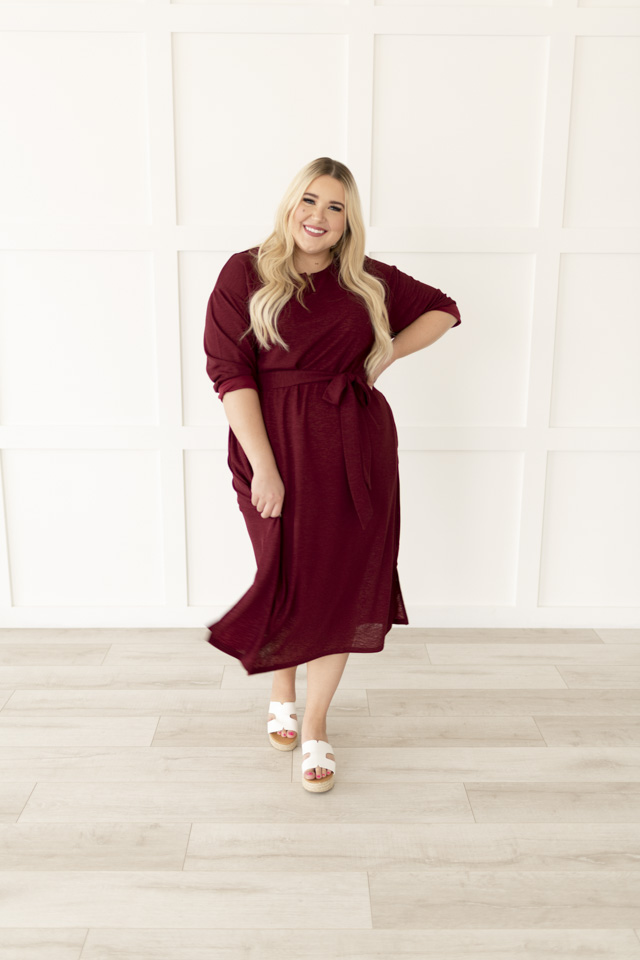 Running Errands
For anyone who says running errands isn't an event, you've probably never done it with kids! But in all honesty, with or without kids, spending your day off crossing off your to-do list isn't the most anticipated event. Even still, you deserve to be cute and comfortable, and a shift dress is our go-to modest midi dress for any day of the week. A pair of flat sandals and a wicker handbag make your summer ensemble look easy-breezy (so hopefully your errands will be too). For an even more laidback look, slip on some sneakers and tie up your hair in a scarf.
As you can see, the midi dress is both functional and fashionable. That's why any and every occasion calls for a modest midi. When styling a midi dress, the two most important things to remember are: to choose the color or print according to where you're headed and to accessorize in a way that matches your authentic self and makes you feel beautiful and confident.