Knee-length shorts are a must-have in warm weather. They keep you cool and comfortable without sacrificing style. But if you're someone wondering how to style knee length shorts, don't worry, you're not alone. Check out our summer styling tips for what to wear with Bermuda shorts for women.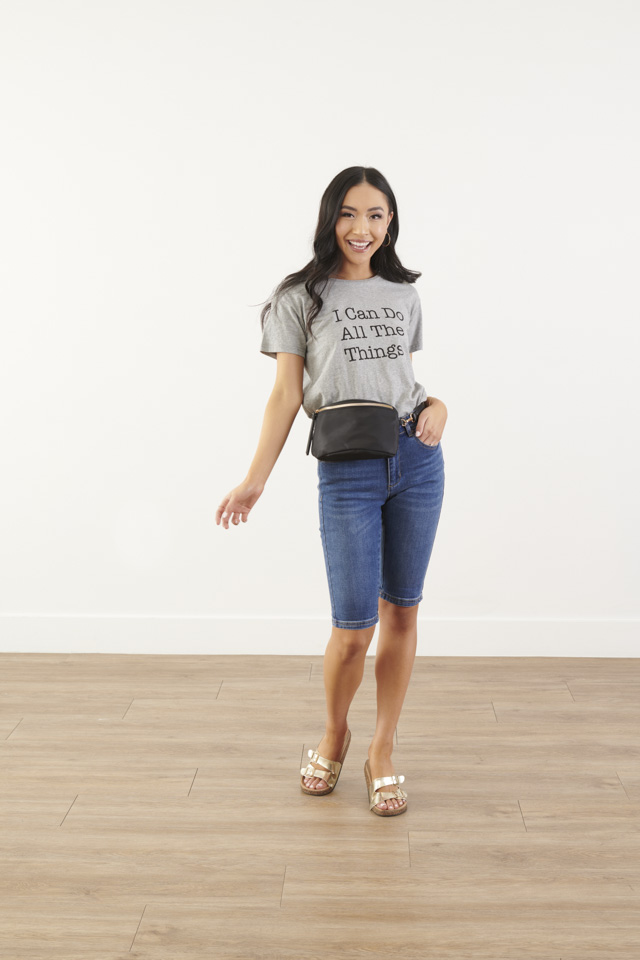 Loose Tops + Fitted Bottoms, and Vice Versa
The saying "opposites attract" is true, and it's very important to remember this when styling knee-length shorts. If you're going to wear form-fitting Bermuda shorts, then you want to wear a looser top with them. An oversized graphic tee paired with fitted denim Bermuda shorts and your favorite trainers is a carefree summer mood we all can get behind. On the other hand, structured tops, like a crisp white button-down shirt or bodysuit, can help balance out loose, boyfriend-style Bermuda shorts.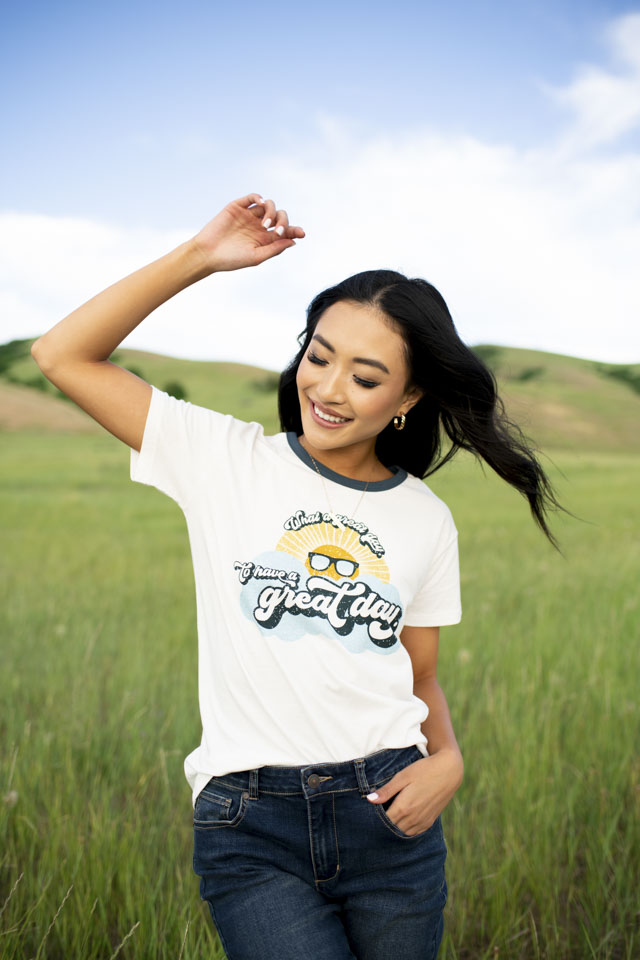 Comfortable Cotton Tops
The goal when dressing for hot temperatures is to stay cool and comfortable. Styling a pair of knee length Bermuda denim shorts paired with a basic, everyday crew tee is the summer get-up that gets you up and out of the house fast, while looking as cute as you feel comfortable. Adding a French tuck and a statement necklace can help give your look an effortlessly casual yet chic vibe. We're also partial to throwing on a cotton yoke top with some modest shorts. Comfortable yet fashionable, this shirt style adds the right amount of charm for a casual day of running errands or taking a "me day" to grab lunch and get your nails done.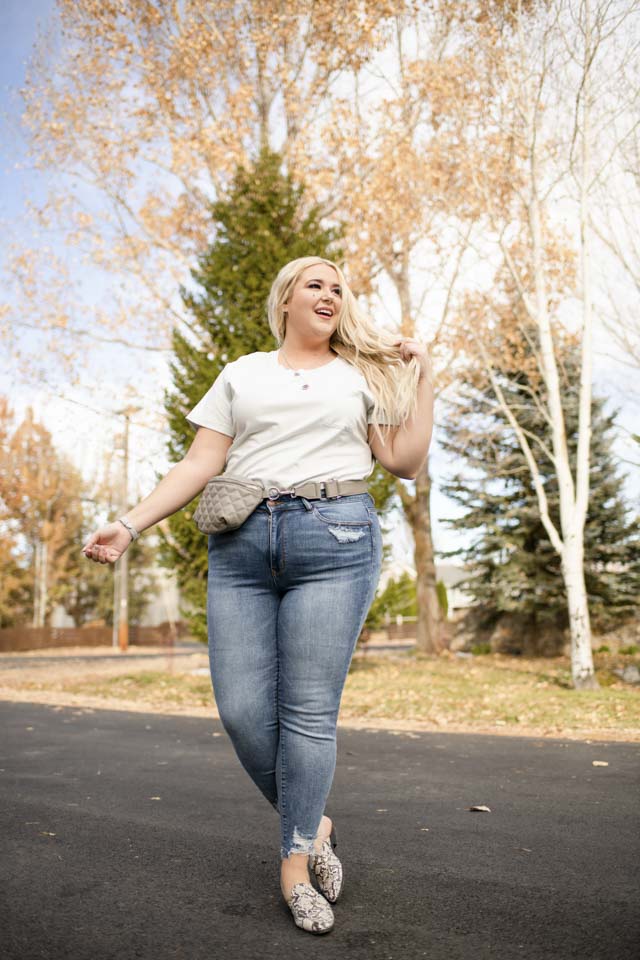 Light Layers
Even on the hottest summer days, the evenings can still be chilly. Be prepared by wearing lightweight layers. Tuck a layering tee into your modest shorts and then toss a cute kimono or classic linen blazer over your top for a pulled-together look that will have you ready for when your day date turns into a sunset picnic and outdoor movie.

No matter where your summer plans take you, we hope these fashion tips make getting dressed in your favorite pair of knee-length shorts a little easier. They'll help you feel cool, comfortable and confident for all your fun warm-weather adventures!