Modesty isn't old-fashioned. Modesty is beautiful, fashionable, and empowering.
Whether for religious, cultural, or personal reasons, many brides are choosing a more modest approach to their weddings. If you fall into this category, you may wonder if you're ever going to find a bridesmaid dress that honors your traditions and values while giving your bridesmaids something they'll feel beautiful wearing.
Where to Buy Modest Bridesmaid's Dresses
It's true picking a bridesmaid dress with sleeves isn't easy. Not only do you need a modest bridesmaid dress, but you also have to find one that matches your theme, works for the season, and flatters all of your bridesmaid's body types. The task seems almost impossible—but it's not, especially since the modest fashion movement has gained momentum in the last few years. This female-driven movement has captured the attention of companies that are now offering more modest bridesmaid dress options.
But now you're back to pouring countless hours into scrolling through websites trying to find modest bridesmaid dresses. Actually, you're not. We've gathered up some of our very own modest dresses that your leading ladies and all your wedding guests will love for a spring, summer, fall, or winter wedding. And a bonus, your girlfriends can wear any of these modest dresses again and again.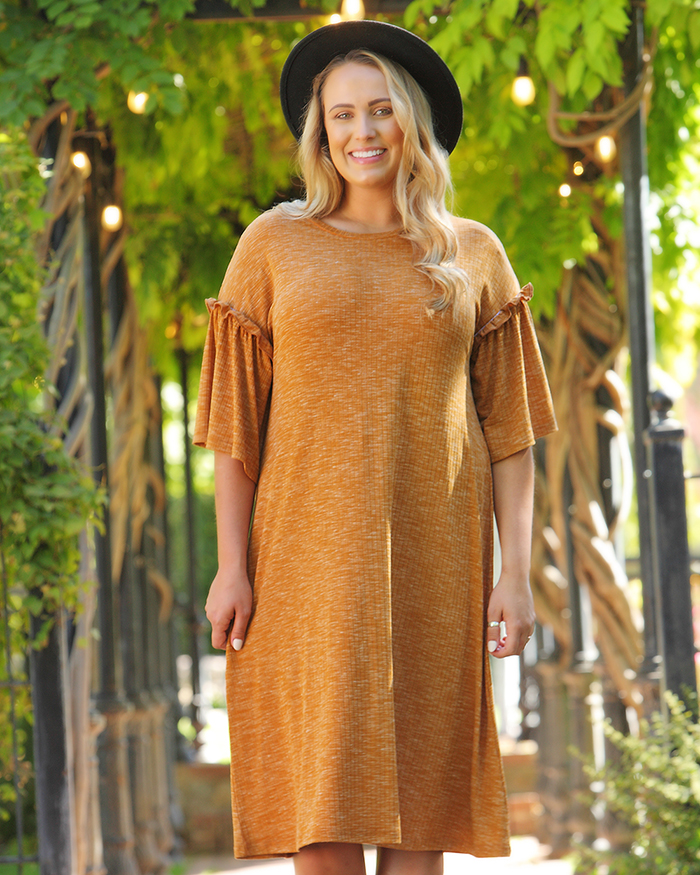 Having your autumn wedding in a rustic barn? This modest dress oozes fall. The dress fabric is comfortable and won't make anyone too hot or too cold. Along with its cozy and casual style, the warm color of our A-Line Drop Sleeve Dress will look so good up against the dark wood tones of a rustic barn.
Our A-Line Tiered Maxi Dress is about as gorgeous and elegant as they come–without the typical price you'd pay for elegance. Classy and timeless, the ruffled sleeves and tiered floor-length skirt will make your bridesmaids feel confident as they stand next to you on your big day.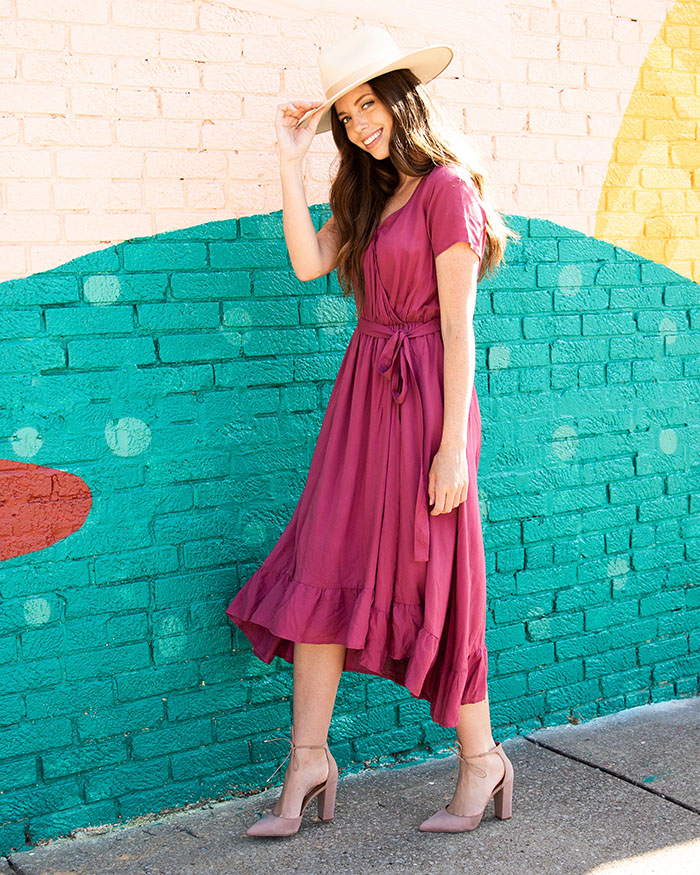 This modest dress is fun, flirty, and affordable. It's also nursing-friendly, so your mama friends can party on rather than worrying about trying to pull off double duty as a mom and bridesmaid.
If chic is the wedding vibe you're after, then put your gal pals in this modest bridesmaid dress. The combination of elegant lace and the prettiest shade of pink will look radiant on all your bridesmaids and in every wedding photo they're in, without taking any attention away from you.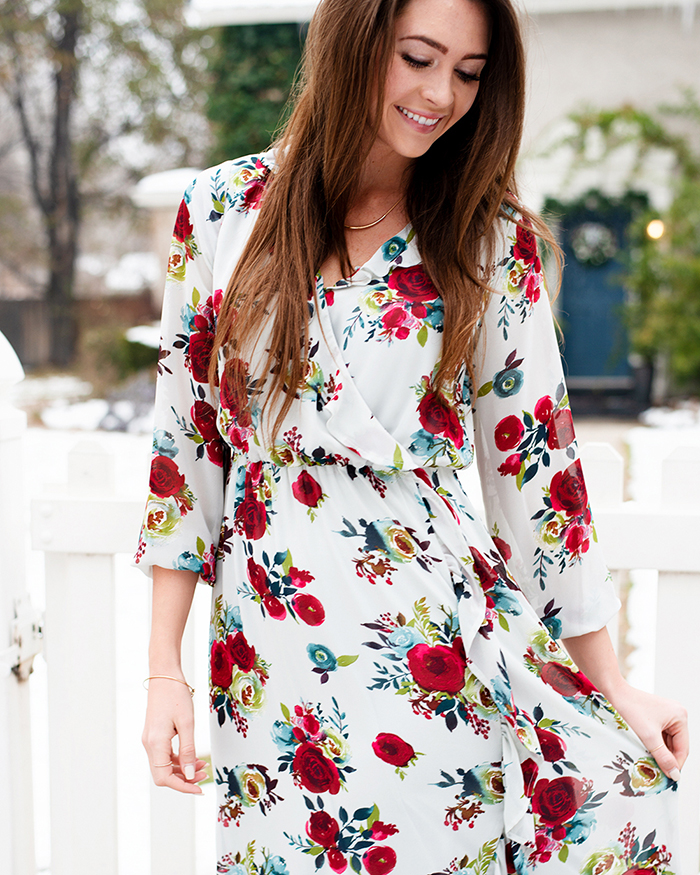 Red winter wedding? The beautiful shade of red in this floral maxi dress will match perfectly! Plus, when there's a chill in the air, you want a bridesmaid dress with coverage, and this beauty will help your girls stay warm and stylish from the ceremony to the send off.
P.S. Thank you for visiting our lifestyle blog! We are a team of creative women designing specifically for women. We love all things fashion, home decor, family, food, and fun. Follow us on Instagram @sweet_salt_clothing for more style tips, giveaways, and product updates.