Summer calls for cool outfits that require little effort to look put-together. That's why we (and many ladies) love skirts for summer. Comfortable and cute, dressed up or dressed down, summer skirt outfits run the summer show. No matter your personal style or the style of skirt—midi, maxi, or pencil—we've got the inspiration for how you can style skirts so that your summer fashion (but not you) is hot for every occasion.
How to Wear Midi Skirts in the Summer
Midi skirts are a flattering skirt style for every woman. As its name suggests, a midi skirt's length is in the middle of a mini skirt and maxi skirt, with its hemline falling just below your knee or about mid-calf. The style and cut of this complimentary skirt make your waist appear slimmer and accentuate your natural womanly curves (sign us up!).
A street-style staple that works for work, summer weddings, concerts, festivals, dates, and parties, here are a few fun, feminine ways to wear midi skirts this summer.
1. Casual, Comfy, Cute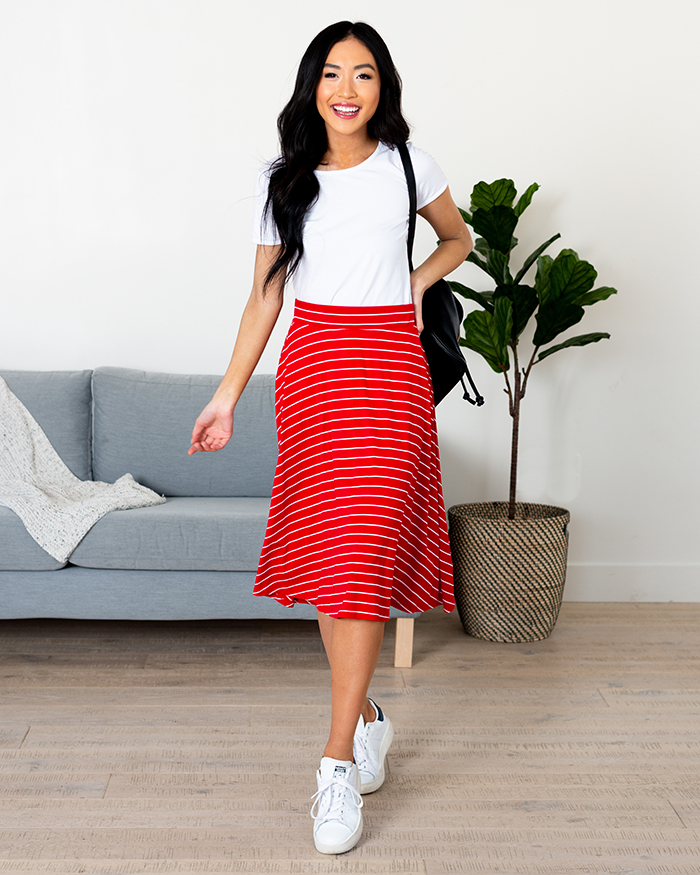 Pair a brightly colored midi skirt with a basic scoop tee and tennis shoes or neutral-colored sandals for a look that's as comfortable as it is cute.
2. Pretty in Pleats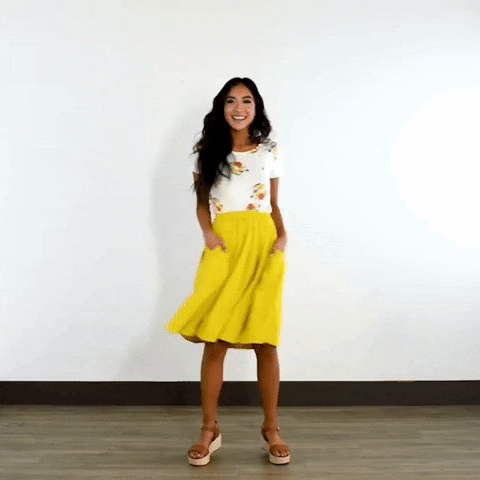 Add movement with a pleated midi skirt and floral top. Bright and beautiful, you'll blossom like the blooms on your shirt even at the end of summer.
3. Tailored Texture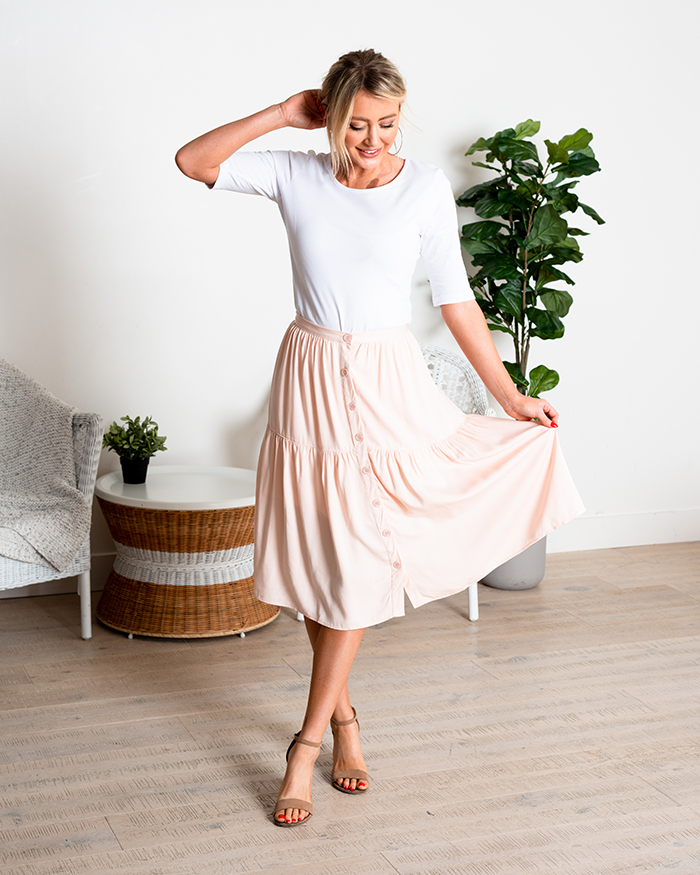 Make your midi skirt the focal point of your summer outfit by adding a little texture. Shorter gals will love how the detailing of a button front skirt visually lengthens your silhouette. Dress it down with a plain tee or dress it up with a button-up top for a polished summer look.
How to Wear Maxi Skirts in the Summer
There's so much to love about maxi skirts. They're long and modest but flowy so you stay cool. And if we're being honest, few things are better than being able to look and feel pretty without having to shave in the summer. Can we get an amen, ladies?
Check out how to wear maxi skirts in the summer with these simple styling tips.
1. Carefree Confidence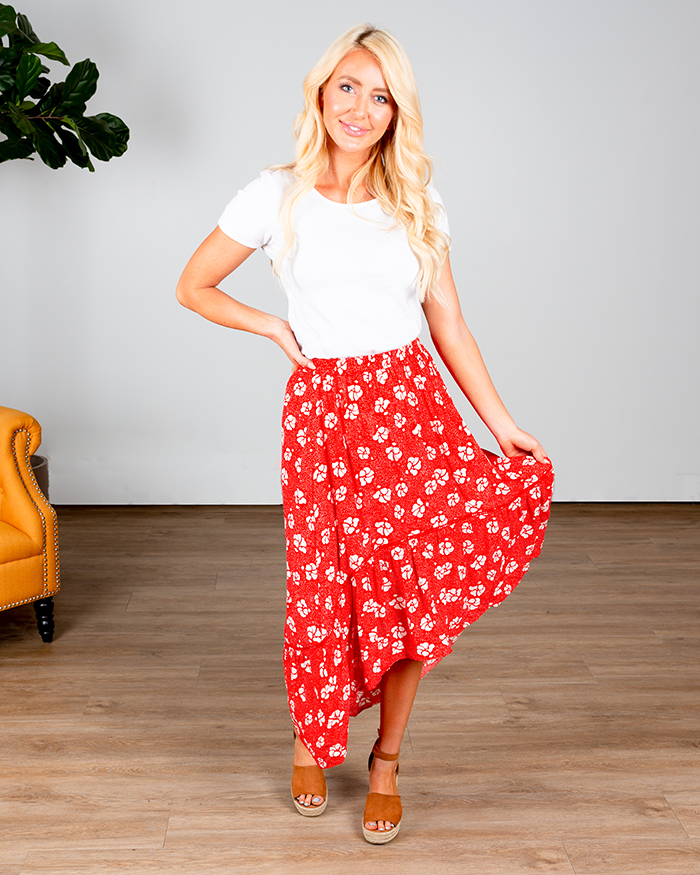 A high/low ruffled maxi skirt is what your summer date look dreams are made of. With this skirt style, your hair isn't the only thing you'll be adding a bit of volume to for your night out on the town. Up your feminine flair with a pair of summer heels and form-fitting top.
2. Bohemian Babe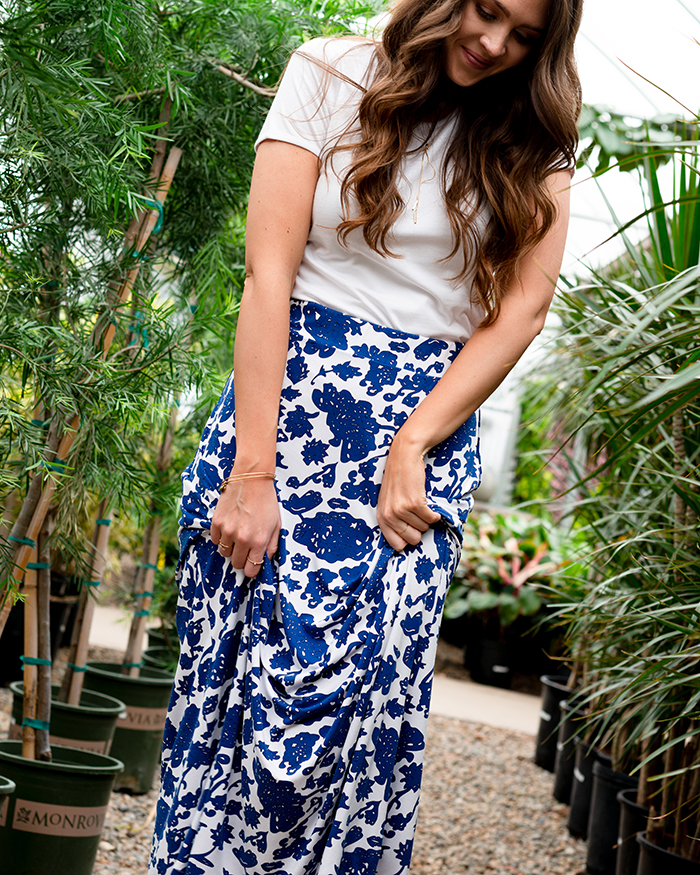 Looking for a romantic boho-chic maxi skirt? This blue-blossom beauty was made for you. Free and flowy like your spirit, a floral maxi skirt is easily styled with a loose tee or bodysuit and wedges.
3. Minimalist Maxi
A summer staple in every woman's closet should be a flowy maxi skirt made of breathable materials. Get one with a slit up to the knee for an even lighter and airier feel when you're stuck outside on the hottest summer day and to show off your newest pair of strappy sandals.
How to Wear Pencil Skirts in the Summer
Pencil skirts provide a timeless style and are the perfect transitional skirt. Worn at work and on the weekends, here's how you can style a pencil skirt for every outing this summer.
1. Flirty Florals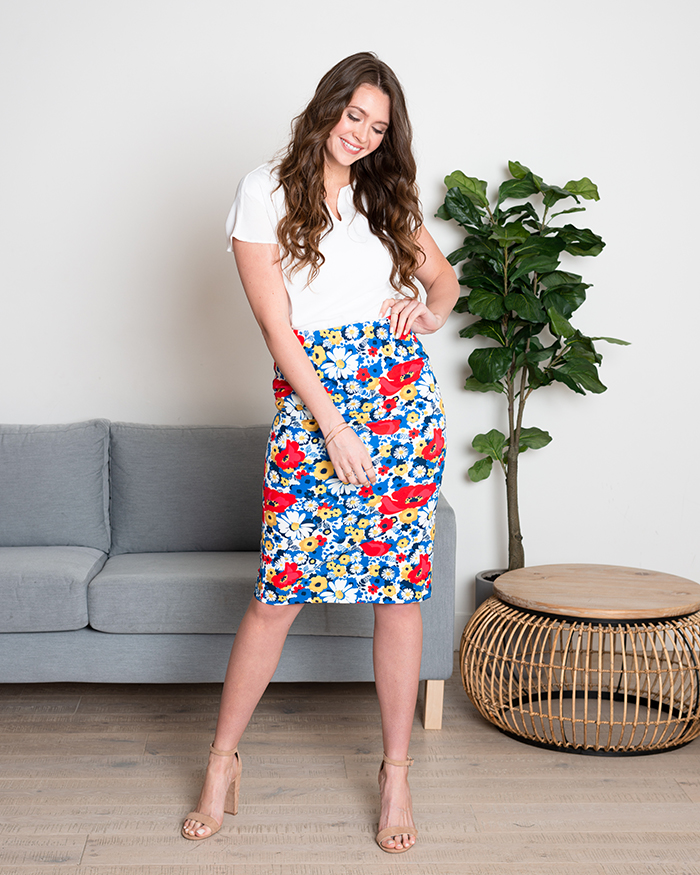 If you're all about flashy and fun statement pieces, then be sure to add a floral pencil skirt to your summer wardrobe. Wear it with a light-colored fashion top in a delicate fabric so the vibrant colors and pattern of the skirt can own their moment.
2. Lovely in Lace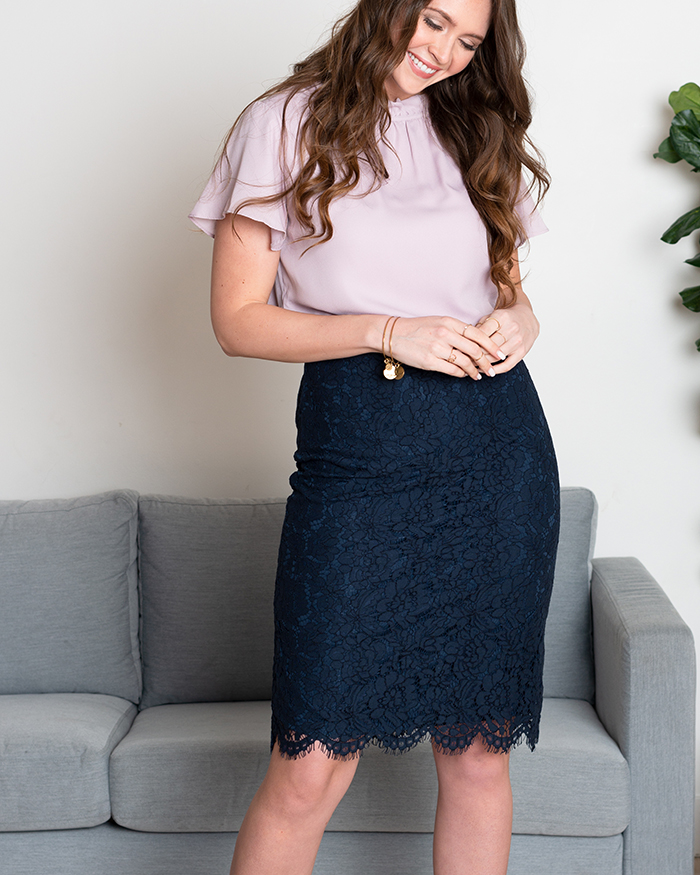 A lace pencil skirt oozes femininity and elegance, so if you're going for that look for a summer wedding or work dinner, pair one with a matching monochrome lace shirt or a flowy feminine button-up blouse and nude heels. For a more modern vibe, pair it with a denim shirt or plain tee and leather jacket on those cool summer nights.
3. Skirt + Sneakers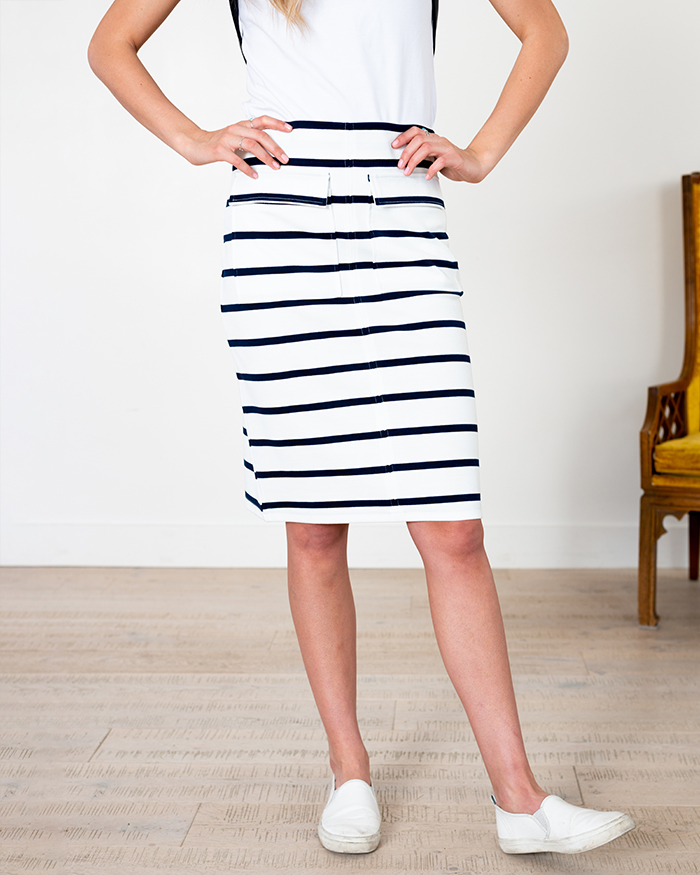 When you think of pencil skirts, do you think of something stiff and skin-tight? Think again. Laidback summers call for soft, stretchy pencil skirts. About as versatile as they come, get a striped knit pencil skirt and throw on your favorite tee and white sneakers for an all-day, effortless look.
P.S. Thank you for visiting our lifestyle blog! We are a team of creative women designing specifically for women. We love all things fashion, home decor, family, food, and fun. Follow us on Instagram @sweet_salt_clothing for more style tips, giveaways, and product updates.