Finding new ways to style your favorite wardrobe essentials can be an exciting challenge. Sure, you probably have two to three easy ways to wear that cute blouse or go-to skirt, but there have to be some other fun ways to wear them, right?
That's where pattern mixing comes in.
Pattern mixing is an opportunity for you to get creative with your clothing. Wondering how to mix clothing patterns? Let's take a deep dive into what pattern mixing is and how you can accomplish the look you're going for!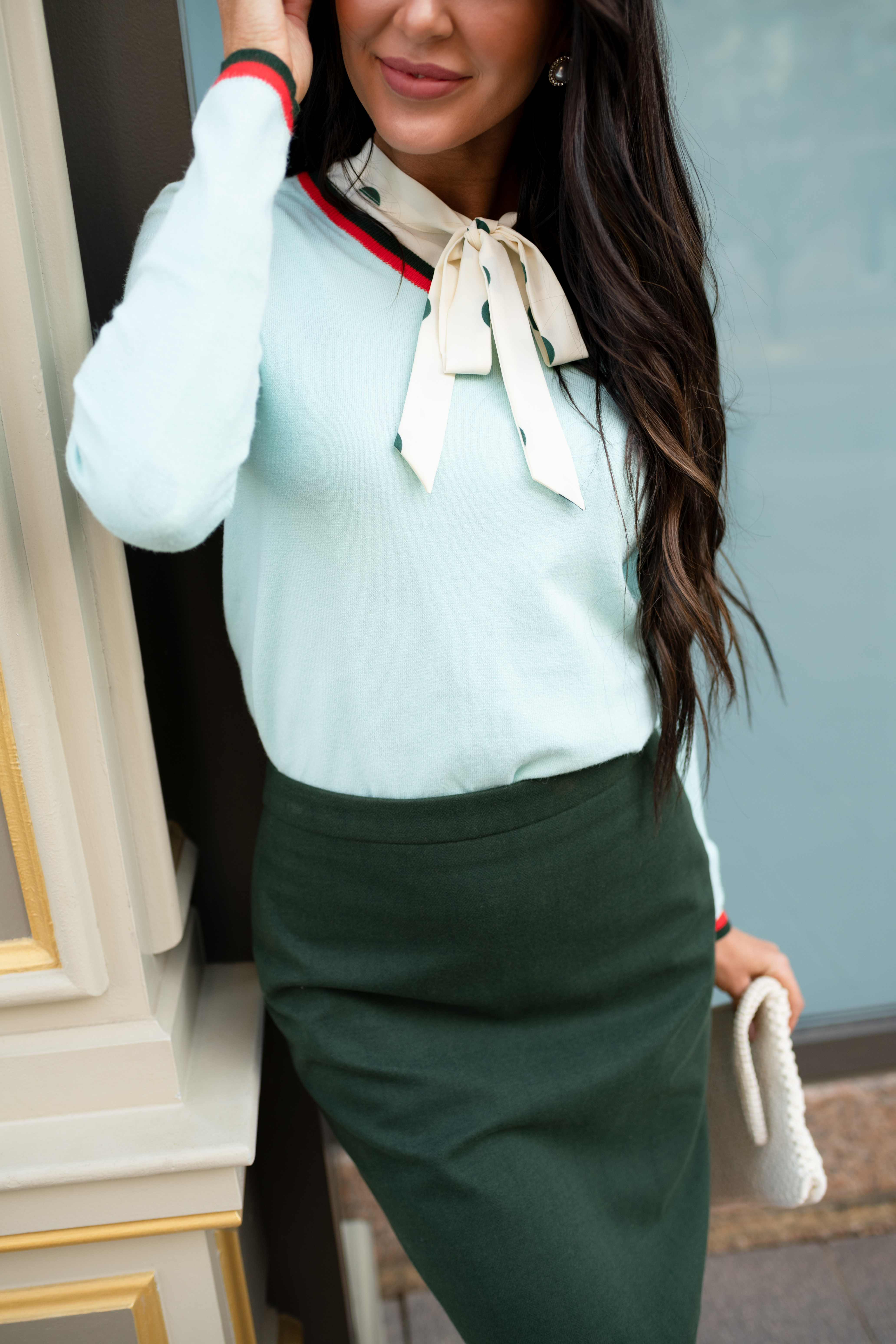 Why Mix Patterns?
Sure, it would be easier to pair one pattern with an article of clothing in a solid color. While there are plenty of amazing ensembles you can put together that way, mixing patterns gives you an opportunity to shake things up and make a statement with your clothing. Bold prints mixed together the right way will give you a variety of new favorite outfits.
Ideal Patterns for Pattern Mixing
So how do you combine patterns? What are the best patterns to consider for pattern mixing? While you could use just about any pattern for your pattern mixing, there are a few prints that we recommend. These include:
Plaid
Floral
Stripes
Polka Dots
Animal Print
We love these prints and patterns because they are easily worn with one another. Floral can be worn with stripes just as easily as it can be worn with plaid, and polka dots go beautifully with animal print as well as stripes.
Pull out all your clothing that has these patterns and prints and consider how you can start mixing patterns in new ways.
Color Matters
One more factor to keep in mind when mixing patterns is color. While pattern mixing may feel like you're breaking the rules, keep the rule of color in the back of your head when considering your clothing.
For example, you might consider choosing a base color. Let's take black. A black-and-white floral blouse would pair well with a black striped skirt. Perhaps your base color is green. A black polka dot top would go well with a floral skirt with hints of green in it.
There are so many different directions you can go with mixing patterns, and you give yourself the ability to keep it all reigned in when you consider color.
One last note with color -- try layering your print under an article of clothing in a solid color, such as a cardigan or a blazer. You still have opportunities to mix patterns and have a little fun, but this way you can mellow things out and add some consistency to your ensemble.
Plaid and Floral Pattern Mixing
One of our favorite patterns to mix? Plaid and floral. Especially during fall, plaid and floral have a way of inviting in the new season and providing tons of opportunities for cozy, comfortable, and cute outfits.
A fun plaid button-up paired with a navy floral skirt is the perfect way to mix these patterns. Do a French tuck with your button-up, or tie up the ends in a cute knot for a different look. Put on your go-to pair of earrings, and you're all set!
Floral and Stripes Pattern Mixing
Floral and stripes is one of the most common combinations in pattern mixing. Bright florals with a bold stripe print? It doesn't get better than that. A lightweight striped button-up with a floral scarf tied up in your hair will give you a fresh, breezy look.
Polka Dots and Stripes Pattern Mixing
Combining stripes and polka dots is easily one of our favorite ways to mix patterns. These two classic patterns deserve to be worn together, and when done the right way, it can look absolutely fabulous.
One of our favorite go-to outfits is a cute pleated polka dot skirt with this striped top. Slip on some sandals, grab your favorite bag, and you're ready for the day in something that is as comfortable as it is stylish.
Stripes and Animal Print Pattern Mixing
Animal print basically counts as a neutral nowadays. Black, white, gray, nude, and cheetah print. It's a done deal. Animal print is so much fun to play with when trying out pattern mixing!
Snag your favorite striped top and a cheetah-print scarf for an easy look. Add an extra layer by throwing on a jacket.
Gingham and Floral Pattern Mixing
No matter what time of year it is, gingham is your friend, as is floral. When paired well, gingham and floral is a fabulous direction to take. Try pairing a pleated gingham skirt with a blouse that has a big, bold floral print. It will become your new go-to ensemble.
Plaid and Stripes Pattern Mixing
And last but not least, consider how you can pair plaid and stripes together. One of our favorite go-tos with these two patterns? A plaid pencil skirt with a bold striped blouse. Tuck the blouse in and add a solid-colored cardigan over it. Add a dainty necklace, and your outfit is complete for the day!
Make It Your Own
At the end of the day, we all deserve to wear clothing that helps us feel confident and beautiful. Pattern mixing is the perfect way to look at your clothing in a different light. Consider how you can implement pattern mixing as you get ready for your day. You'll fall in love with finding new ways to style your favorite clothing pieces. Find joy in making it your own!