You've found your special someone and it's time to make the big announcement! You know what that means – it's time to get your engagement pictures taken. Next to finding the perfect location and a good photographer, one of the most important parts of your engagement photoshoot prep is planning out what you and your fiancé will wear. Looking for some inspiration for your fall engagement photos? Check out some of our tips!
Start with the Right Colors
There are some colors that just scream fall. If you're taking your engagement photos anywhere between September and November, it's a good idea to channel in on these hues and incorporate them into your outfits. Maroon red, mustard yellow, pine green, and deep plum are all great options to consider. So whether it's through your midi dress or a cute blouse, find ways to incorporate these fall colors.
Draw Inspiration from Nature
Perhaps it's the deep shades of brown in the autumn leaves, or maybe it's some late-blooming wildflowers in the meadow where you're taking your photos. Whatever it is, drawing inspiration from nature for your engagement photoshoot is a great way to go. Perhaps you decide to wear a floral dress or a pleated skirt in a fun fall color. So much of what makes fall such a beautiful season is the changes that we see in nature, so use this to draw inspiration for your photos.
Incorporate Patterns and Textures
Solid colors are good to have in an ensemble and are extremely dependable. However, adding some items with different patterns and textures is a great way to add some dimension to your ensemble and will really pop in your photos. Whether it's a midi skirt featuring a gauzy material or a blouse made with a cute plaid material, adding patterns and textures is definitely something you'll want to consider when planning your outfits for the engagement photos.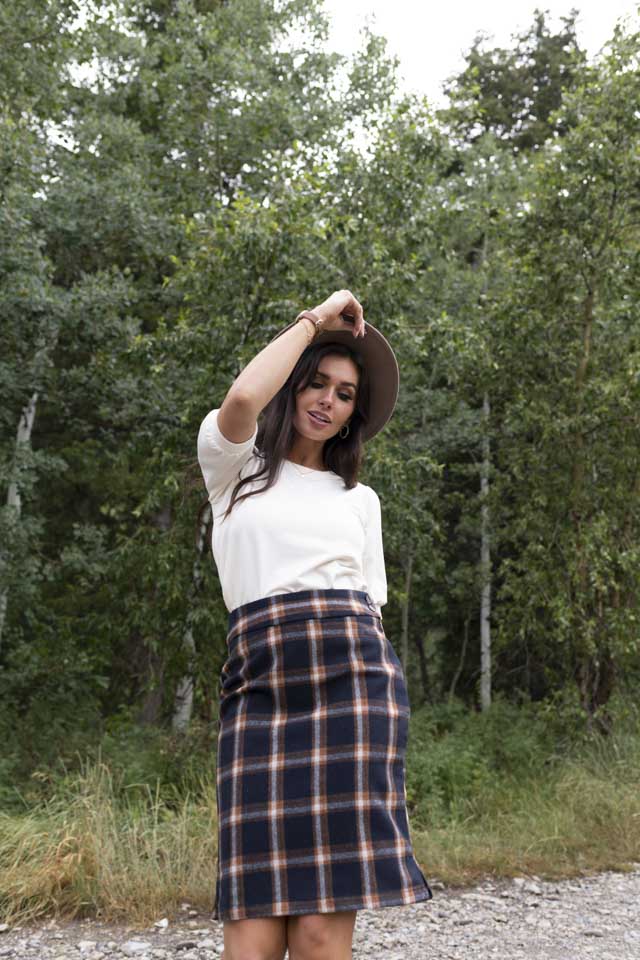 Accessories Make a Difference
The right accessories can take an ensemble to the next level, and if there's an outfit that should really shine, it's the one you wear in your engagement photos. Accessories don't have to be over the top or complicated! Simply incorporating a cute necklace and some earrings are perfect. You could also consider throwing on some cold weather accessories, like a warm scarf or even a fun hat.
For Your Man
Make sure your soon-to-be spouse is dressed to impress. Ensuring that both of your outfits are cohesive and go well together is a great way to make sure that you love your pictures. If you're going for a dressier look, have your fiancé wear a nice pair of slacks with a button-up shirt and a skinny tie.
So, as you get everything ready for your fall engagement photos, be sure to take some of our tips into consideration to ensure you and your special someone look your very best! These are photos that you will cherish for the rest of your life, so doing everything you can to ensure they're cohesive, beautiful, and timeless will be worth your while.