Some of the simplest and most convenient pieces of modest clothing in your closet are dresses. And a fashion favorite right now is the midi dress. You can wear midi dresses any time of the year thanks to its length, which can fall anywhere between the knee and ankle. Not just the perfect transitional piece from season to season, midi dresses are also versatile enough to wear for both work and play, daytime errands and weekend date nights.
How to Wear a Midi Dress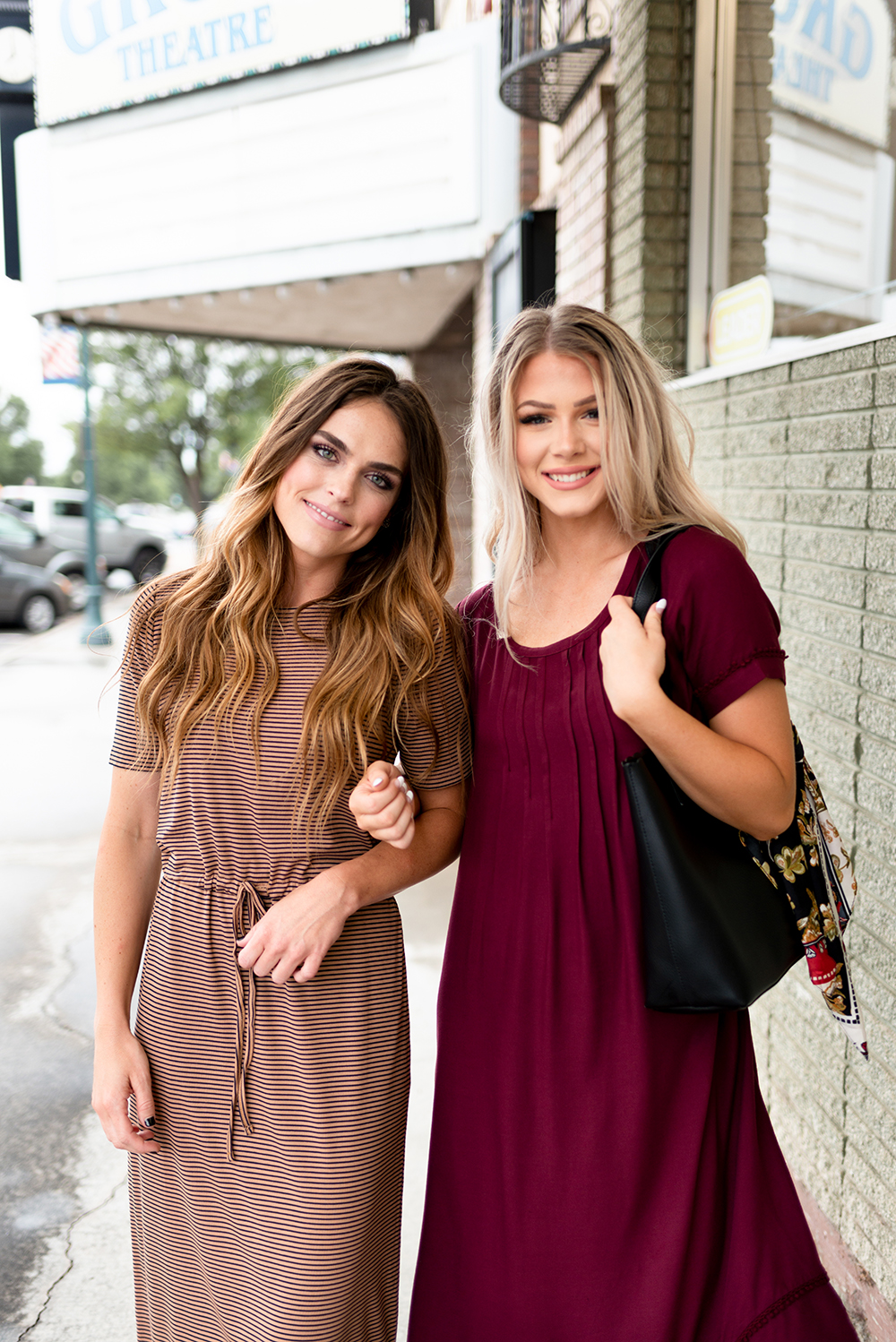 Spring is the season of modest dresses in pastel colors and beautiful florals. Long, flowy sleeves or cap sleeves work for any occasion, but because spring weather can be chilly and breezy, consider layering a jean jacket over a short-sleeve midi dress for casual outings or draping a blazer over one for a chic, flirtatious look.
During those hot summer days, wear a midi dress made with a lightweight fabric. Vibrant colors paired with a top knot bun, summer sandals, and sunglasses combine for comfy daytime wear. For an elegant evening, we love a good white or black midi dress mated with strappy metallic heels and matching metallic statement earrings.
Thanks to its length, modest midi dresses help you seamlessly transition from summer to fall. Style a midi dress for fall with a belted animal print jacket, tights, and neutral colored heels. You can also spice up a simple dress with a wide-brimmed hat and ankle boots.
When the weather gets cold but the occasion calls for a dress, wear a mid-length dress paired with a long-sleeve sweater. A scarf and long wool coat are two fashion-girl favorite winter accessories. Wear them with a sweater midi dress and you'll feel like you left your house wrapped up in your coziest blanket.
What Shoes to Wear With a Midi Dress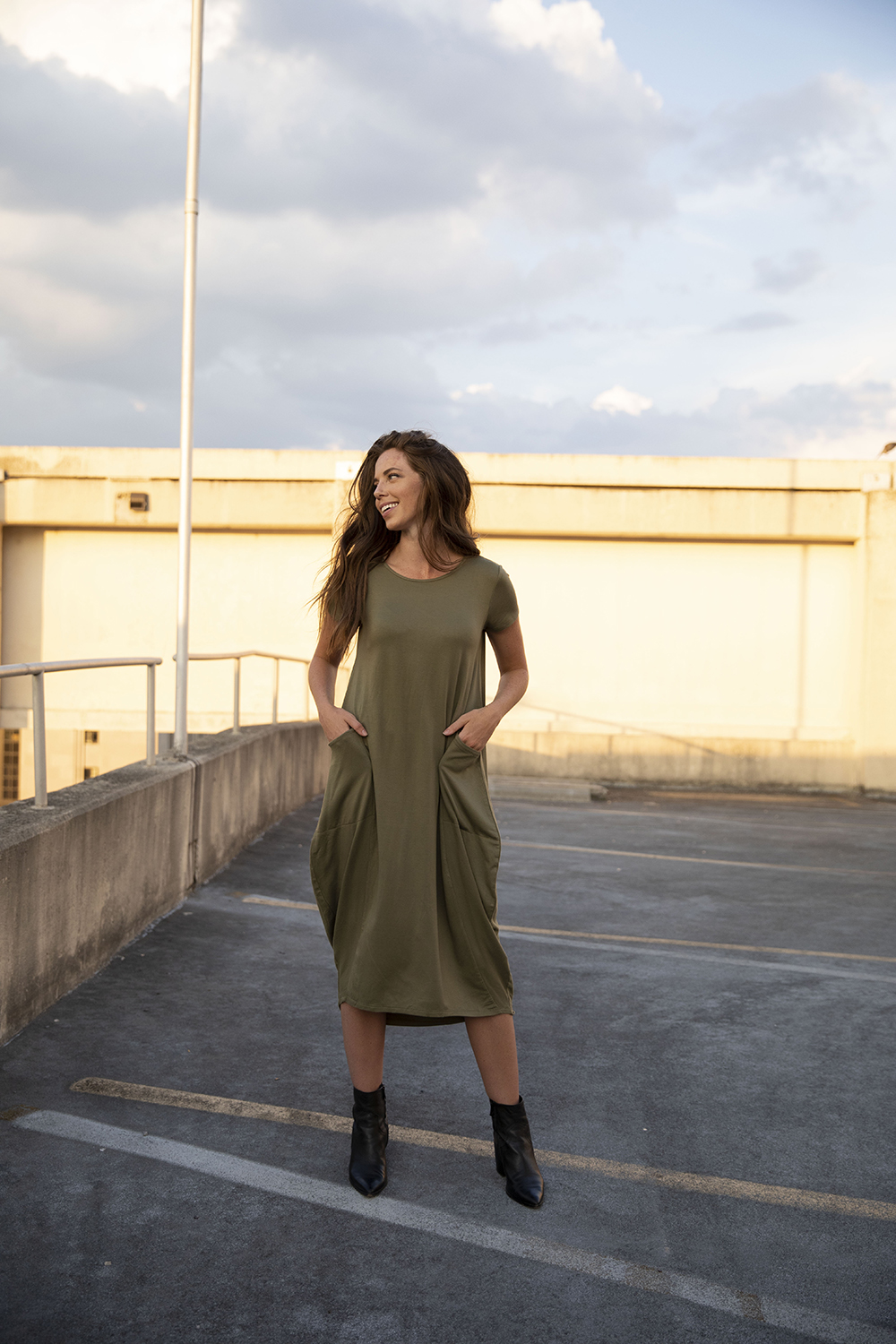 Espadrille wedges are a winning pair of shoes to wear with your favorite midi dress on any warm-weathered day. We also enjoy a good pair of slip-on sandals or white tennis shoes for casual days of running errands or playdates in the park.
Mules and ankle boots—whether flat or with block heels—make any fall midi dress ensemble look effortlessly stunning. Pair your modest midi dress with tall boots (that you can easily walk through snow in) for a trendy way to keep warm despite below-freezing temperatures.
Ultimately the best advice we can give you for styling a modest midi dress is to experiment until you find what you feel comfortable and beautiful in. Test out a few outfit combos and play around with accessories until you find what best fits your style, and you're sure to find something that helps you feel absolutely fabulous. Happy styling!
P.S. Thank you for visiting our lifestyle blog! We are a team of creative women designing specifically for women. We love all things fashion, home decor, family, food, and fun. Follow us on Instagram @sweet_salt_clothing for more style tips, giveaways, and product updates.