The holidays are full of friend and family gatherings—so when deciding what to wear for the holidays, flaunt what you've got and have fun with it!
Whether you have a fancy feast with the in-laws or a casual day of turkey and football, you can't go wrong by incorporating modest clothing in fall colors into your Thanksgiving outfit.
Fancy yet Subtle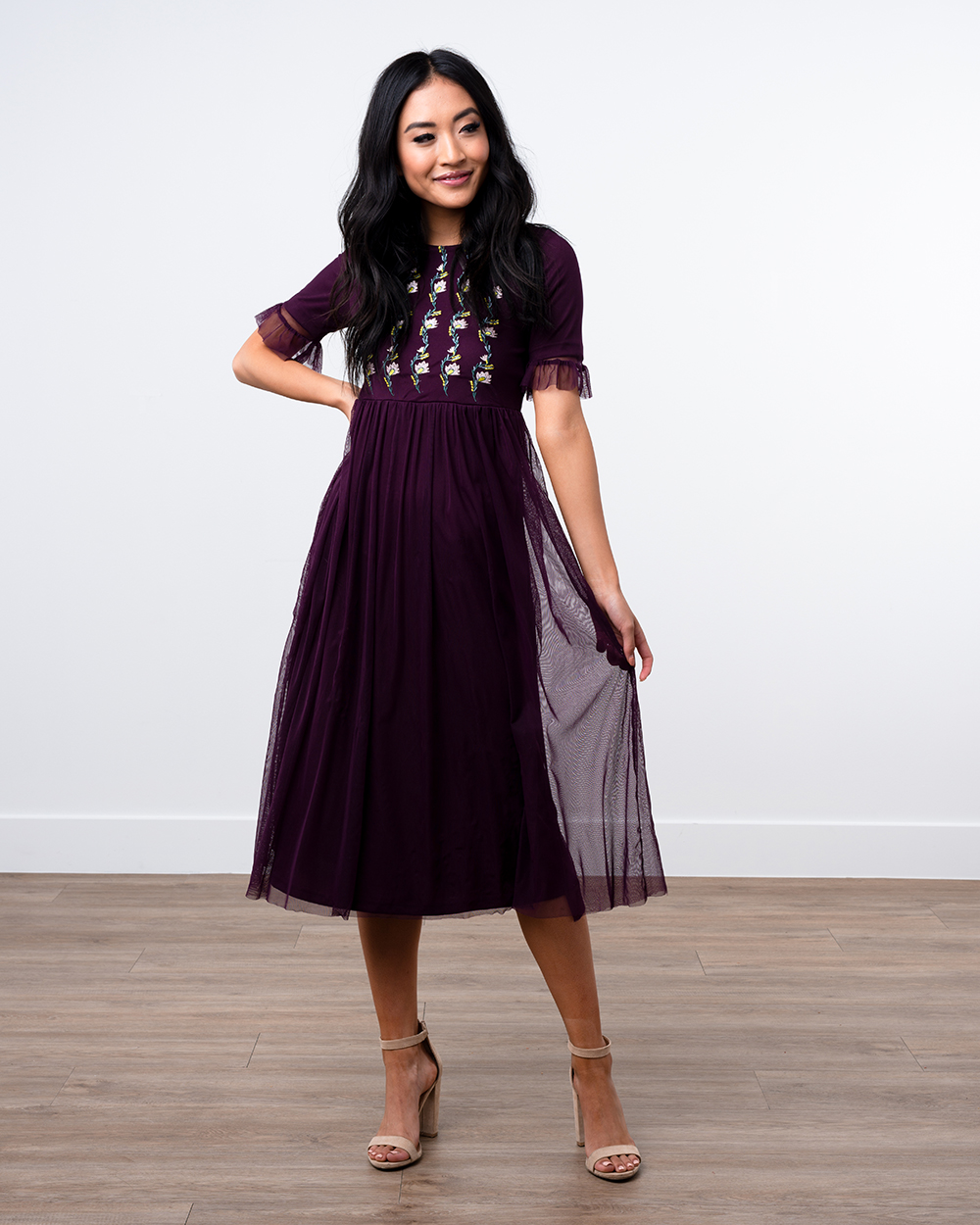 Deep purples are just the ticket for standing out without being the center of attention. Our A-Line Tulle Dress is all the rage. It follows the embroidery craze but goes a step further to make it elegant. Add your favorite pumps and you're sure to impress.
Classy yet Comfy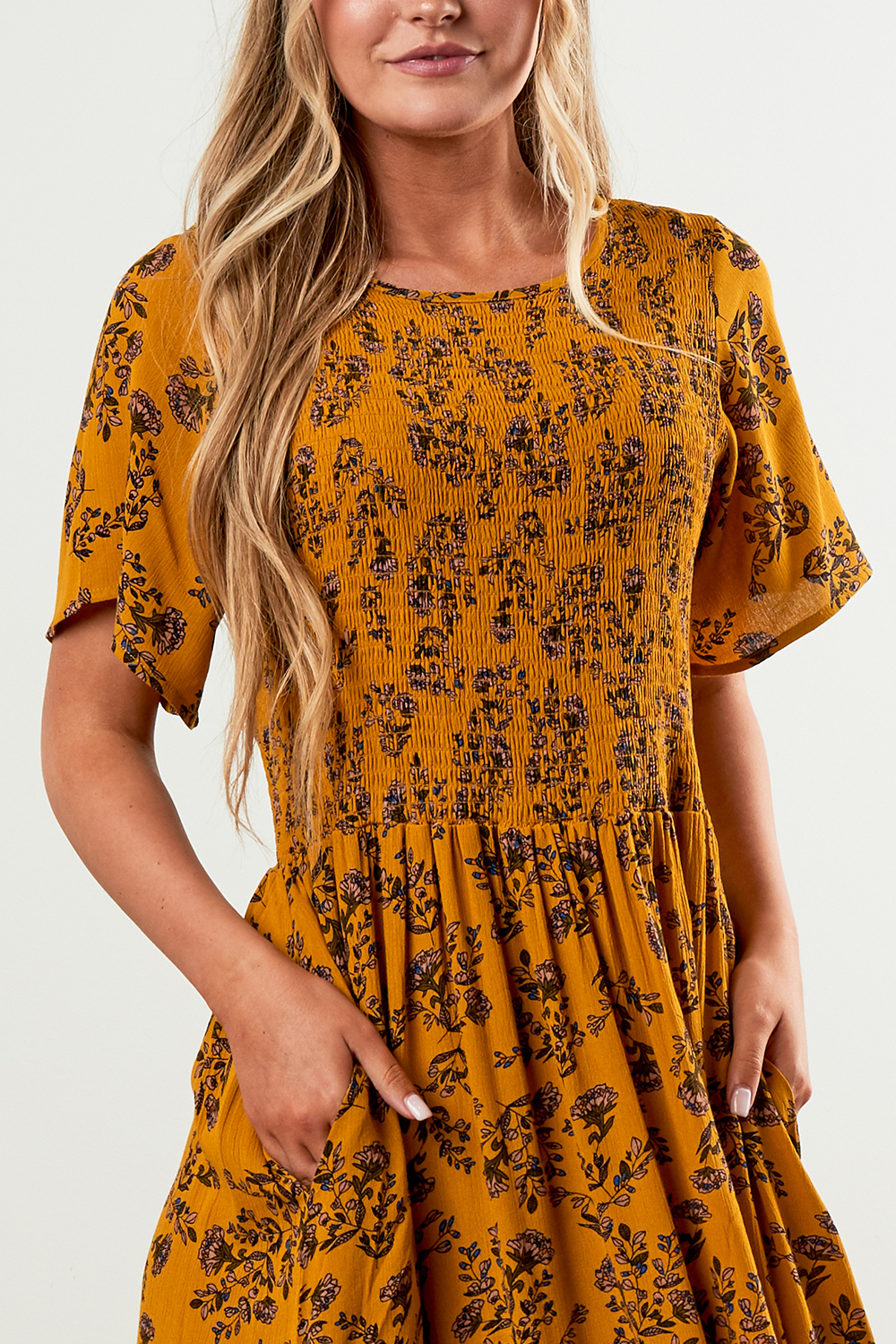 What goes great with turkey? Mustard. Our Dress Smocking Top in floral mustard gives the perfect burst of color to blend in nicely with the fall decorations. Show off that figure with this mid-waist elastic dress that flows without clinging.
If your gathering is more casual, then pants might be just the ticket. Wide legs are trending, and a high waist will hide the after-feast bulge. Add a jean jacket and mid-ankle booties to any outfit for added fall style.
Christmas Style

With Christmas right around the corner, it's time to start planning those perfect party outfits. A pop of color is the fad this Holiday season. Iconic red and green Christmas colors can add a Holiday twist to just about any outfit.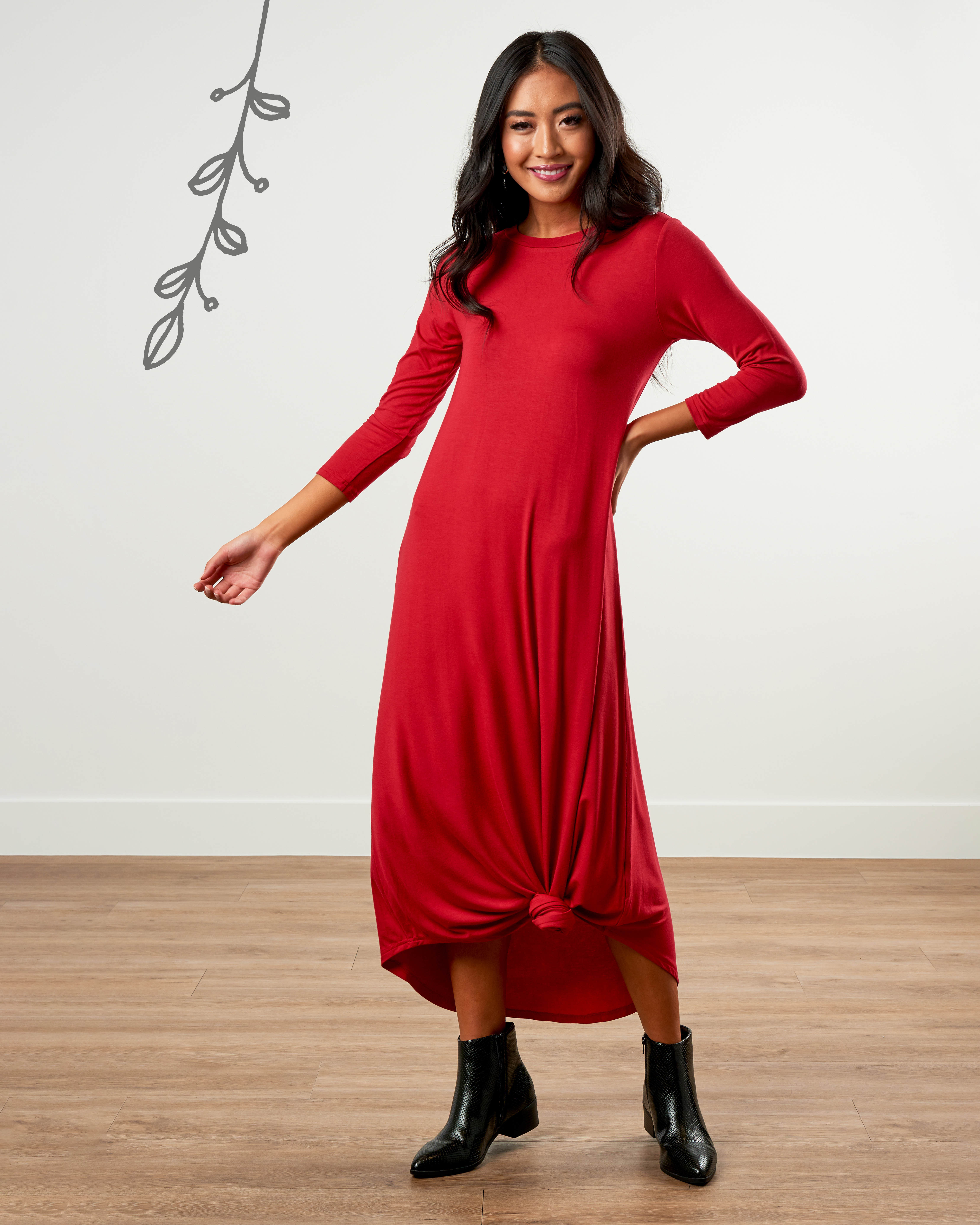 Nothing says Christmas more than red. You can't go wrong in a sleek red dress. Make it casual with sneakers, or go fancy with a belt and gold jewelry. Don't forget to break out those swanky red heels you've been saving. They can easily transform any outfit into a holiday classic.
Garnished with Green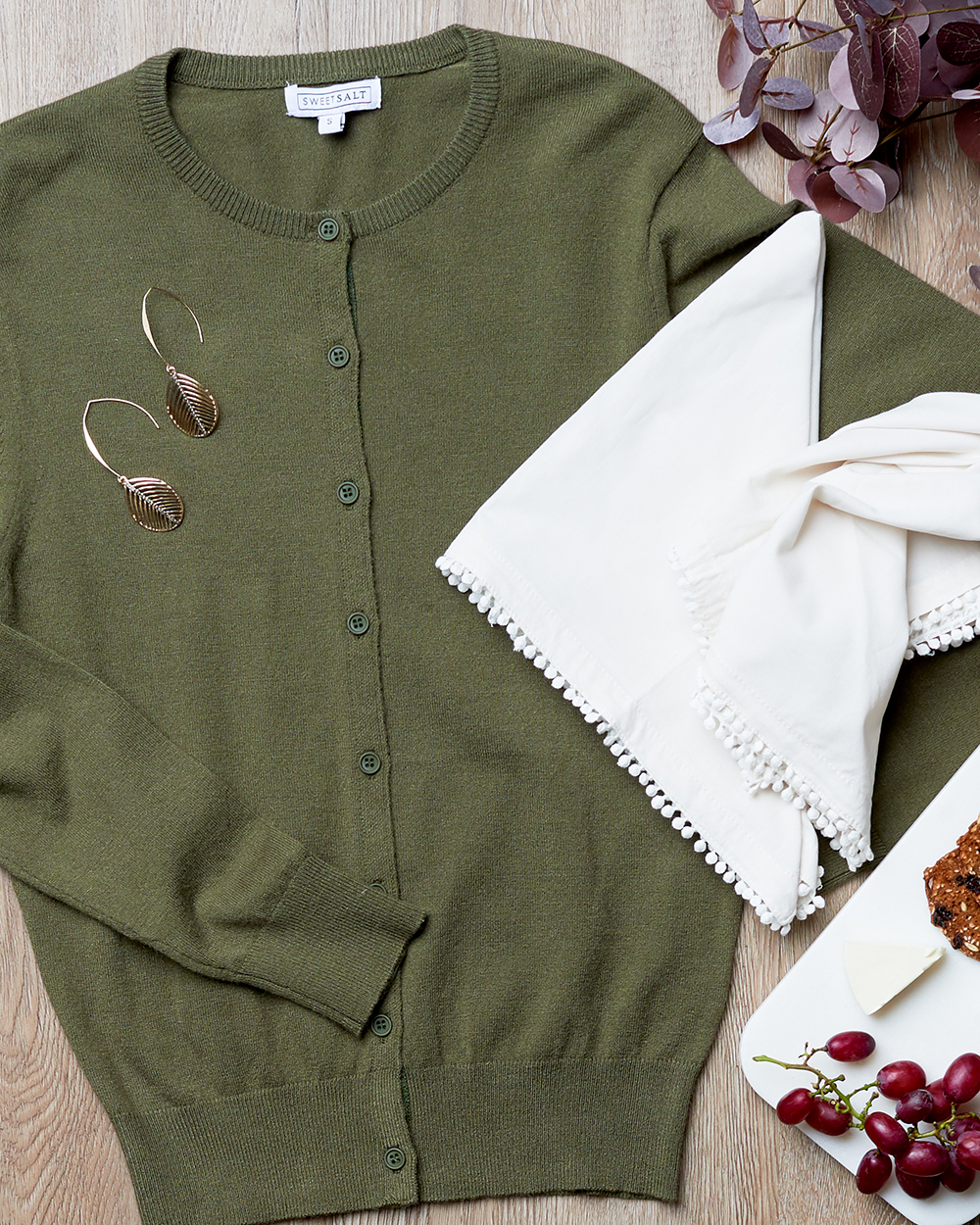 Varied and subdued are the green themes to go for this holiday season. Throw a sage tote over your shoulder, or add a pistachio scarf to your neck to accessorize any warm sweater dress. Warm up with green layers—wearing a simple outfit with an olive cardigan or pea-green corduroy jacket is an easy way to add holiday flare.
P.S. Thank you for visiting our lifestyle blog! We are a team of creative women designing specifically for women. We love all things fashion, home decor, family, food, and fun. Follow us on Instagram @sweet_salt_clothing for more style tips, giveaways, and product updates.