The wrap dress trend is in full swing, and there are so many pros to incorporating them into your wardrobe! With a flattering cut, comfortable length, and versatile styling options, a wrap dress can easily become your go-to article of clothing for all occasions. Take a look at some of our tips on how to wear a wrap dress!
How should a wrap dress fit?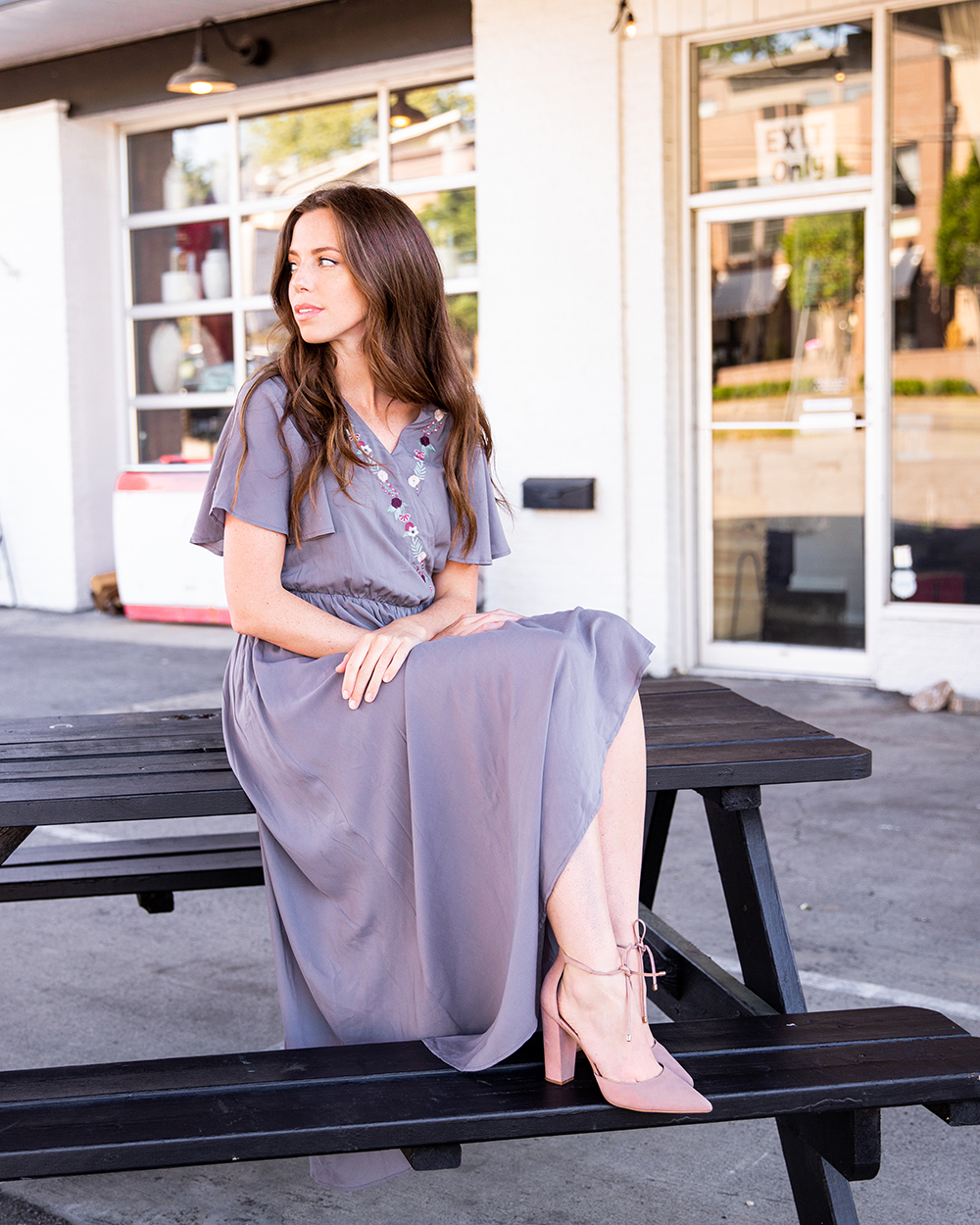 If you're wondering how to wear a wrap dress, don't stress! The magic of this modest dress is that it can be adjusted to fit you and your body type perfectly. Simply wrap it around and tie it as tight as you feel comfortable. Because of the way it's encircled around your waist, you'll always have a cute, flattering cut at the waistline.
Keep in mind that some wrap dresses have differing skirt styles—some will become more narrow at the knee, and some will have a bit more flow. While it can be easy to get distracted by the flattering waistline, consider how every part of the dress will look on your body type, and choose the wrap dress that will compliment the most, as well as what will be most comfortable for you.
Where can I wear a wrap dress?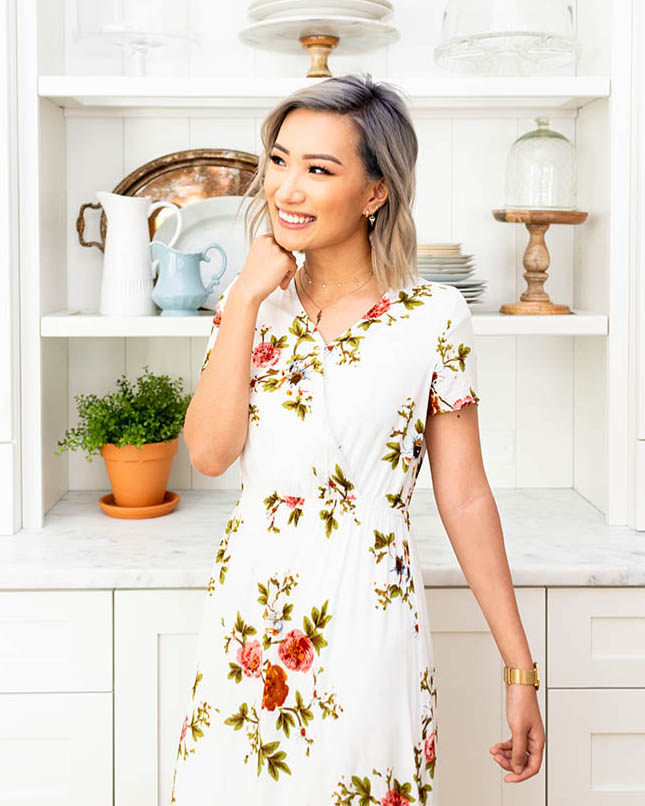 One of the great aspects of having a wrap dress is that it is so easy to dress up or down, making it one of the most versatile pieces in your closet. Easily dress it down by pairing it with a pair of sandals or sneakers and a baseball hat for a charming, casual ensemble that makes it look like you put a ton of effort into your outfit. This would work perfectly for a day of running errands, taking the kids to the park, or when you're camping out at home for the day with a baby and just need to feel cute!
Just as simply as you can dress it down, dress up your wrap dress with a pair of heels or flats, some fun jewelry, and a satchel purse for your next date night, to a wedding, work, church, and beyond! Finding what to wear with a wrap dress is simple, and its versatile nature can make for endless outfit ideas.
Can I wear my wrap dress year-round?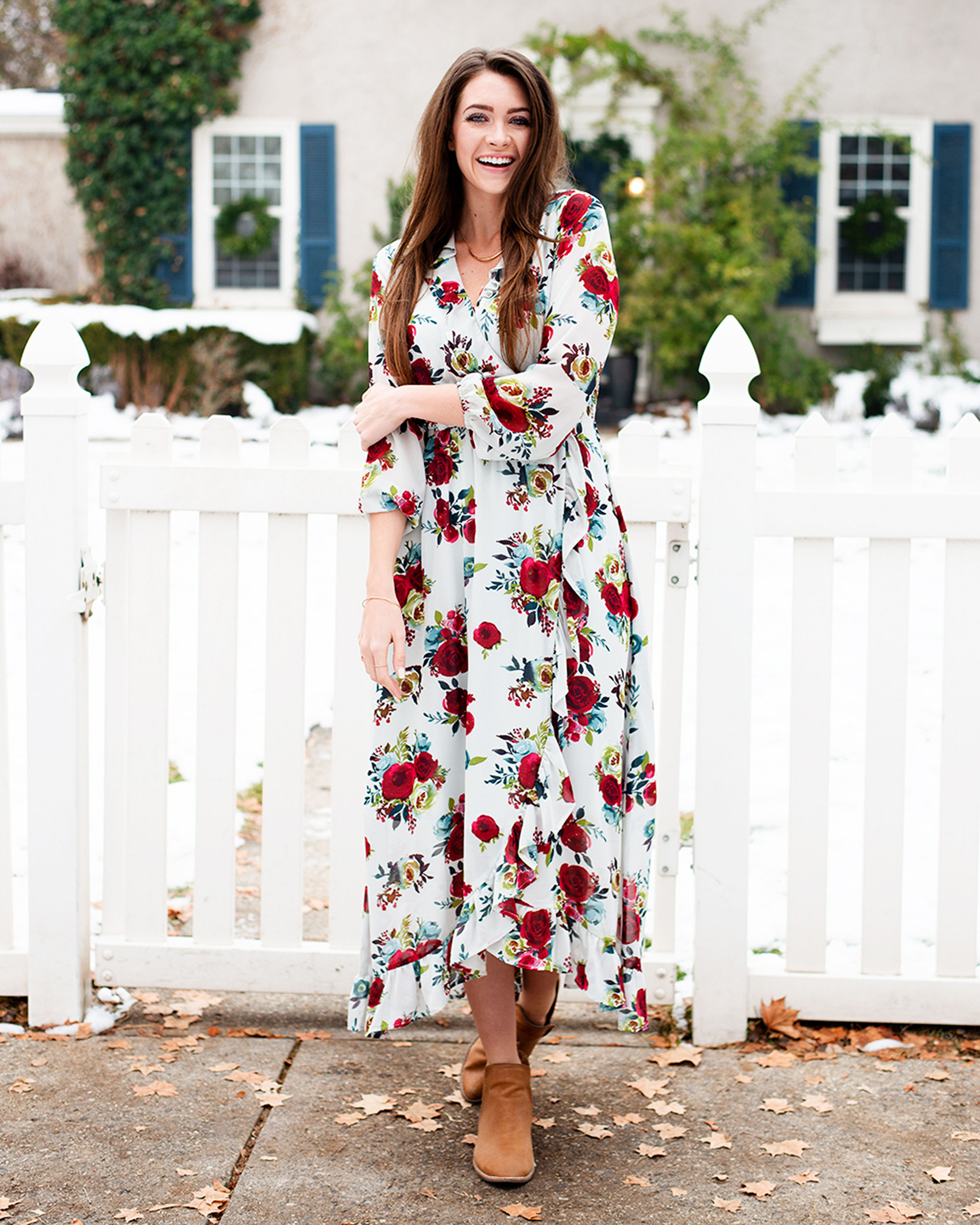 Whether your taste is more laid back or dressed up, you're sure to find a wrap dress that is perfect for you and your style. With the flattering waistline and versatile options for every body type and personal preference, a wrap dress will prove to be the perfect addition to your closet. Get it, girl!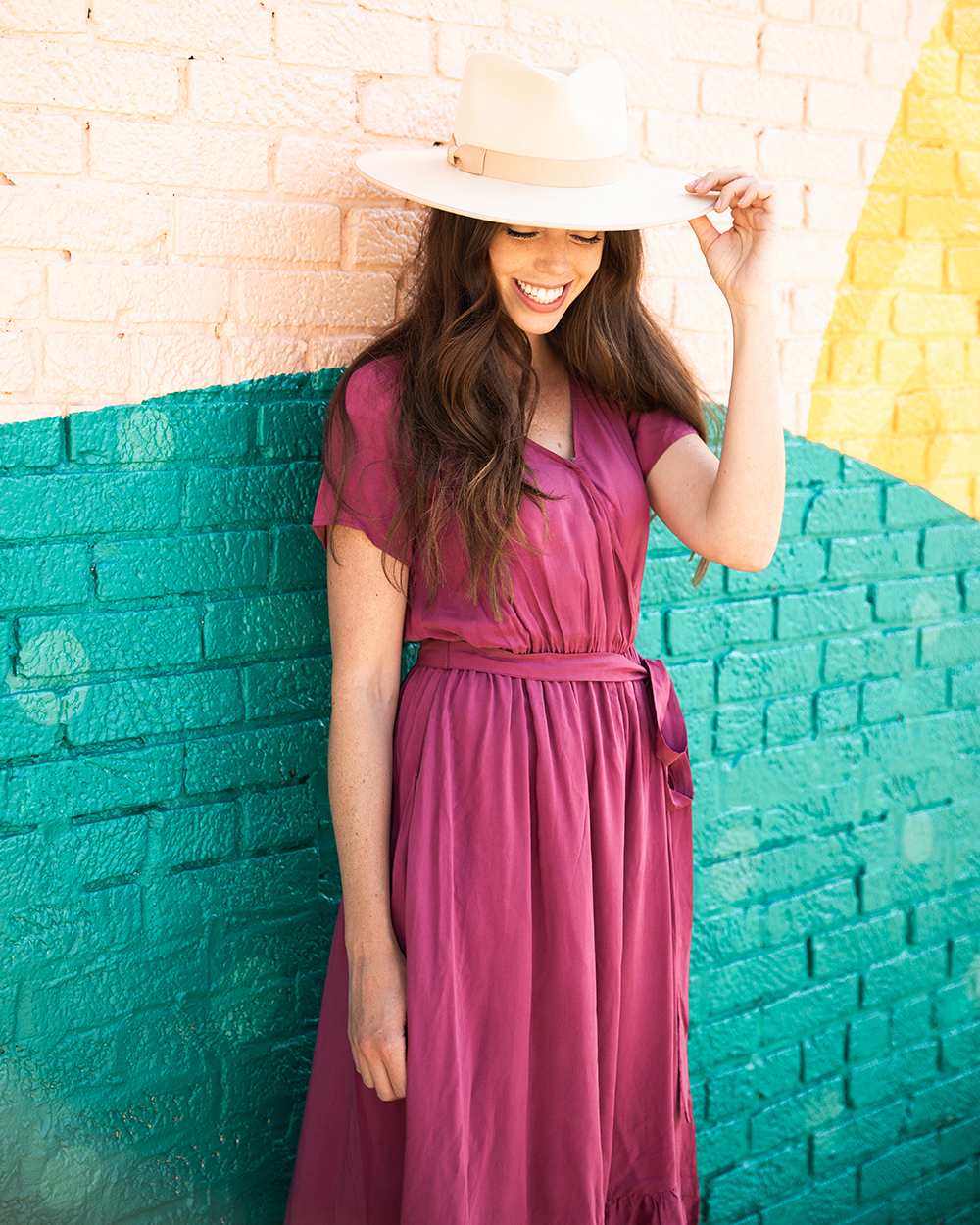 P.S. Thank you for visiting our lifestyle blog! We are a team of creative women designing specifically for women. We love all things fashion, home decor, family, food, and fun. Follow us on Instagram @sweet_salt_clothing for more style tips, giveaways, and product updates.