Hey there! I'm @trendifarmgirl on Insta. I'm so excited to be sharing with y'all today! As you scroll through Instagram, you see tons of gorgeous inspiration and pictures with that modern farmhouse look. They look like they flew off the pages of Better Homes and Gardens. But it can seem so impossible to recreate that look in your home. It's so overwhelming, and if your home did look like that you might have to kick your family out so they don't mess it up. So here are some tips for getting the look you love:
Make it Work for Your Home
A popular look for modern farmhouse is a lot of white and cream colors. When I see all that beautiful white and cream, I kind of die inside knowing that it can never be my home. Remember, I'm a farm girl. I have three inside dogs, along with three crazy kiddos and a husband. We also have a hobby farm with animals that generate poop … a lot of it. White is kind of out of the question. Or is it?! I have found that washable pillow covers and cream accents help me get that clean, fresh farmhouse feel. I also have a lot of cute signs that look white washed. Basically, you can get that look, just be smart about it. Can it go in the wash? Is it hung where grimy fingers can't touch it?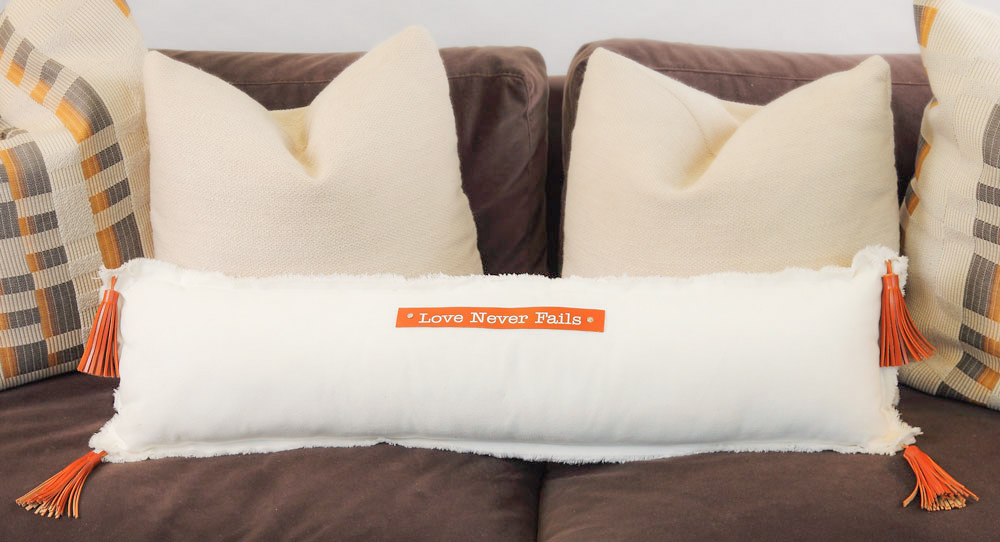 Texture, Texture, Texture
Some of the most swoon-worthy photos of home décor are gorgeous because of all the wonderful texture. That's why shiplap is so appealing and why pillows and throws with pom poms and fringe are so cute. It's the texture! It creates depth in your décor. So yes, add all of the pillows and throws, but one of my favorite ways to add texture is layering. I like to layer signs and pictures. Tiered trays crammed with cuteness creates lots of texture as well.
Let it Be A Reflection of You
I think that the most important part of décor is that it is a reflection of you. Does it make you smile when you pass the room? Does it have little treasures that bring back memories and bring you joy? That is what your home should be. There is only one YOU! So yes, take in all the farmhouse inspiration but then put your own spin on it and make it yours. Your home should make you happy! It should bring you and your family joy. And really, start small. Don't expect to transform your home overnight. Take a corner and farmhouse it up.
Amber- Trendi Farm Girl
P.S. Thank you for visiting our lifestyle blog! We are a team of creative women designing specifically for women. We love all things fashion, home decor, family, food, and fun. Follow us on Instagram @sweet_salt_clothing for more style tips, giveaways, and product updates.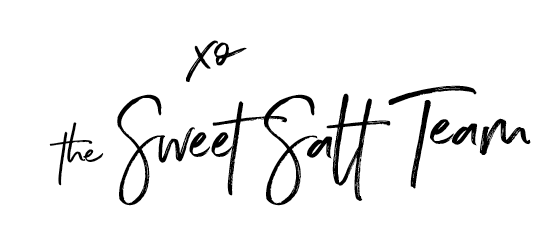 Related Posts and Information