There's just something bewitching about smelling (and eating) pumpkin everything, hearing leaves crunching beneath your feet, and seeing the beautiful autumn colors. Speaking of colors, don't dress in your all neutral fall wardrobe just yet. Fall fashion trends are all about bold colors that ooze confidence and self-expression.
Fall Fashion Colors
While the weather may still be trying to make up its mind, we've got your fall fashion color forecast and how to wear them right here!
Delectable Pistachio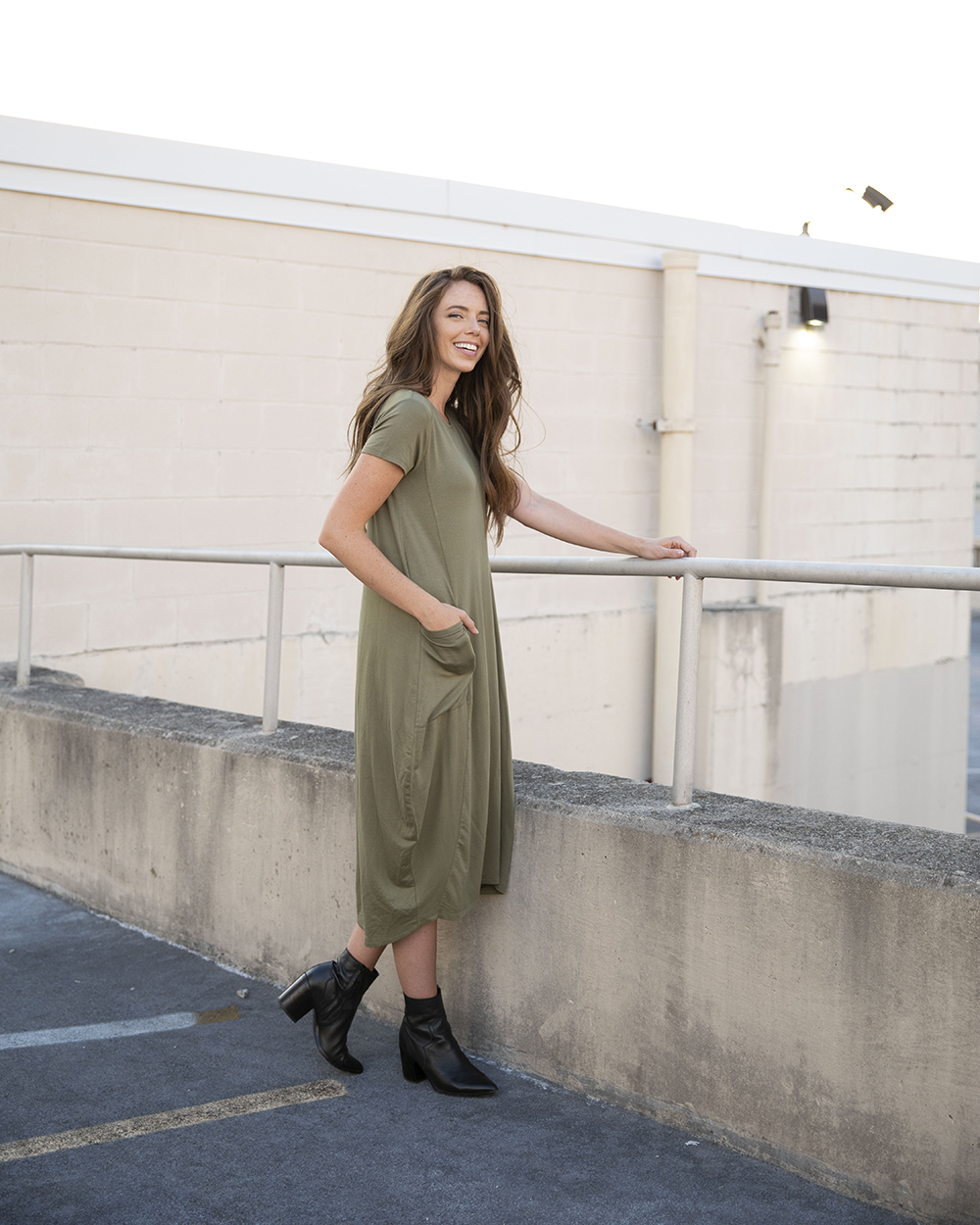 Head-to-toe pistachio looks ran the 2019 fall runways. Like the flavor of the healthy nut, it's named after, this shade of green is sweet and delicate. Modern and refreshing, this color would look good on anyone, but redheads should be especially pleased with this color choice. In some countries, pistachios are known as the "happy nut" or "smiling nut", and we bet you can't help but smile as you leave the house in a pistachio-colored jumpsuit or satin midi dress.
Every Shade of Purple
Lavender, lilac, orchid, mauve, royal purple, eggplant, plum—there are numerous variations to the color purple. And this season, any shade of modest clothing goes. So throw on an effortless but totally cute mauve feather-trimmed sweater and high-waisted jeans for your next girls' night out. For a softer touch of this fall fashion color, wear a lavender lace blouse or easily add a touch of this elegant hue with a purple scarf.

Orange

You may think orange is a tricky color to wear, but don't be fooled. It's surprisingly flattering on all skin types, so don't shy away from this bold autumn hue! Be your own fall fashion superhero as you take on the town in a chic orange cape. If you prefer cozy over chic, slip on a waffle knit sweater and jeans so you're comfortable when you're on carpool duty but still look presentable if you have to get out of the car.

Hot Pink
Hot pink unexpectedly emerged as the "it" summer color, and it's summer reign isn't over just yet. Show off your fearless energy in a black and pink plaid power suit at your next business event. For a more casual but still vivacious look, pair a pink ruffled top with wide-leg trousers and hot pink heels.

Yellow
Even the coldest, cloudiest fall day won't get you down if you're wearing a neon quilted puffer jacket. Another way to try out this dynamic color is by wearing bright tights underneath your modest dresses and skirts. It'll keep you warm while also keeping you up with this fun and bold fall fashion color trend.
Sophisticated and Smooth Whites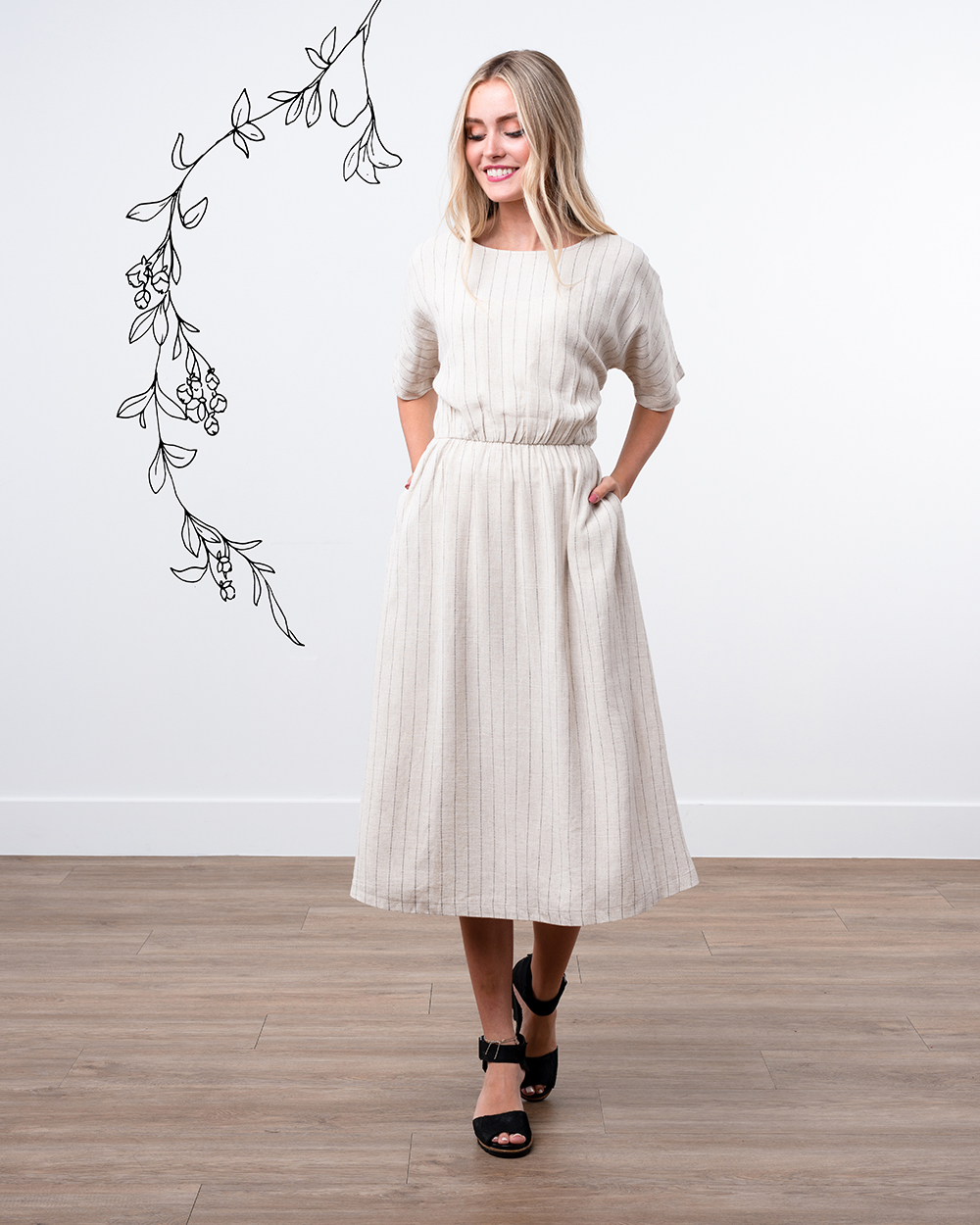 If you're not quite ready to wear these eye-catching colors yet, the fall fashion color for you is Pantone's Vanilla Custard. A creamy, soft white, Vanilla Custard was all over the fall 2019 fashion runways. A fleece vest in this neutral shade adds the right amount of cute and warmth to a casual all-black outfit on a chilly autumn morning. You could also try wearing this sophisticated creamy white in loose, laid-back layers.
During a season when the leaves start changing, liven up your wardrobe and let yourself shine as brightly as the empowering fall fashion colors.
P.S. Thank you for visiting our lifestyle blog! We are a team of creative women designing specifically for women. We love all things fashion, home decor, family, food, and fun. Follow us on Instagram @sweet_salt_clothing for more style tips, giveaways, and product updates.