Jumpsuits are the perfect statement piece to make any ensemble flawless. Whether you're looking for the perfect outfit for this week's night out with the girls or a fabulous, go-to piece for work. Take a look at some of our favorite ways to style a jumpsuit for every occasion!
1. Casual Comfort



Looking for an easy everyday outfit? Throw on a jumpsuit for maximum comfort! Pair it with a pair of sandals and your go-to purse if you're planning on going out. Perfect for a day in, a quick trip to the grocery store, or a walk to the playground with the kids, this will easily become one of your favorite ensembles.
2. Date Night



Take your date night outfit to the next level! A jumpsuit with a pair of wedge heels and a fun pair of statement earrings is the perfect way to look easily stylish and modern for your next night out. Who doesn't love getting all dressed up for their special someone?
3. Day in the Office



There are plenty of ways to style a jumpsuit to look both professional and fashionable. Pair your jumpsuit with a blazer and flats, or throw on a pair of bold heels and throw your hair up in a bun. Finish it off with a simple yet versatile necklace for the perfect look. Get it, girl!
4. Girls' Night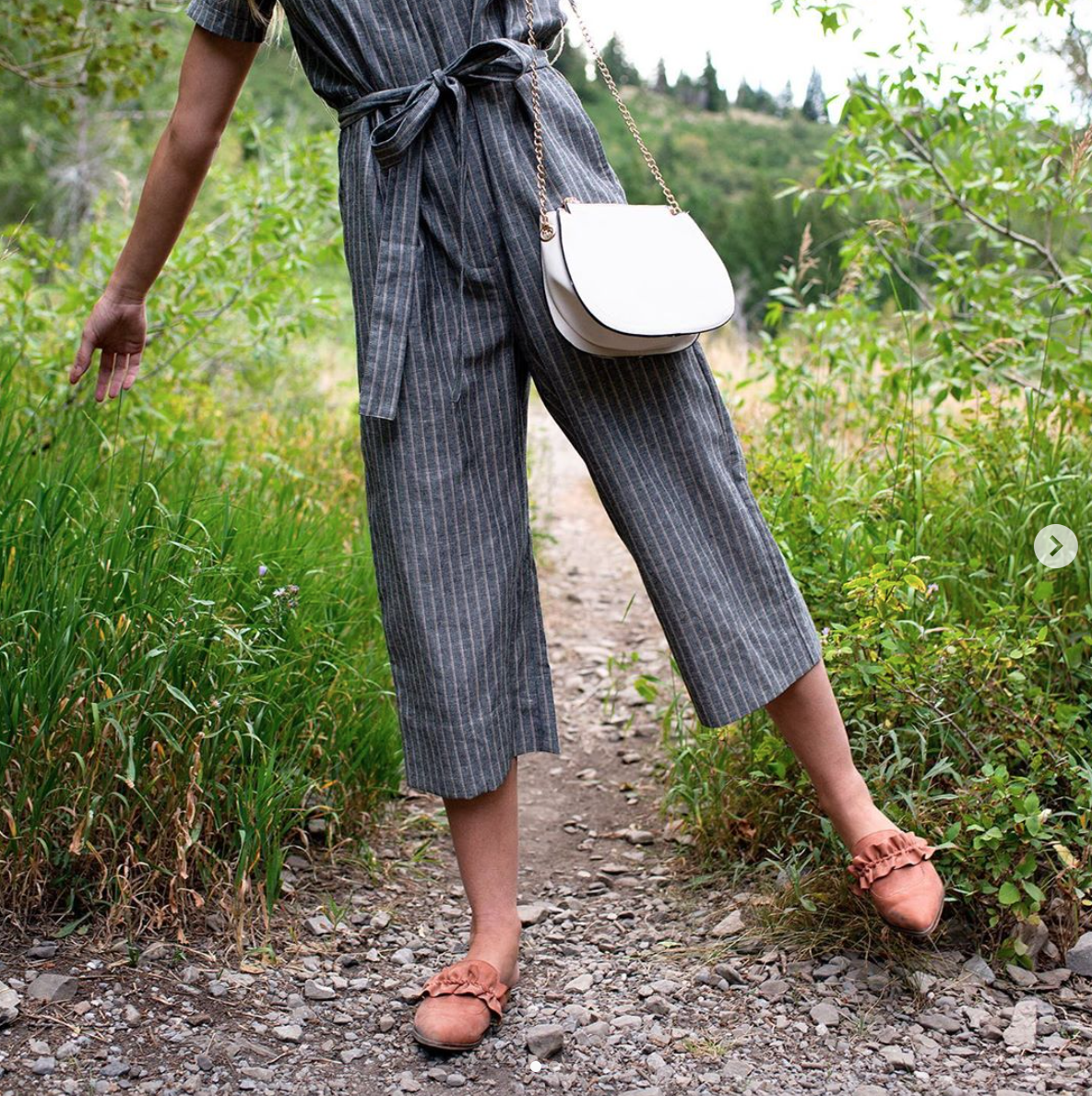 Everyone needs an excuse to get all dressed up, and a night out with the girls is the perfect opportunity to pull out your favorite outfit. Your favorite jumpsuit with a pair of cute flats and a fun hat is the perfect girls' night ensemble!
5. Formal Event



Consider swapping out that dress for an elegant jumpsuit for your next formal event. Pair it with a pair of statement heels and style your hair with some soft, loose waves for an effortlessly chic look. Don't forget the perfect handbag- something classic and stylish, and small enough so as to not distract from your fabulous ensemble, but large enough for what you'll need for the evening.
Whatever plans you might have, we're confident that a jumpsuit is the perfect statement piece to elevate your outfit. Add a jumpsuit to your wardrobe and see how many ways you can style it!