The baseball hat is perhaps one of the most classic and versatile accessories you can have in your closet. Whether you're looking for something to take your outfit to the next level or needing some help with a bad hair day, a baseball hat will quickly become one of your go-to pieces. Check out some of our favorite ways to style a baseball hat!
1. Casual Dress
We all have that one dress that is so comfortable and versatile we would be happy to wear it every day. We personally love this soft, gray dress with pockets. Throw it on and layer a chambray button-down over it, then finish it off with a pair of trainers and a light pink baseball hat to complete the look. This is the perfect outfit for a day out with family or a night out with friends.
2. Your Favorite Jeans
What's more reliable than your favorite pair of jeans? Stick with the classic ensemble of your go-to jeans and a versatile white tee for an effortless look. Then tie a flannel shirt around your waist and throw on an olive baseball hat to top off your ensemble. You're now ready to tackle your to-do list for the day.
3. Closet Essentials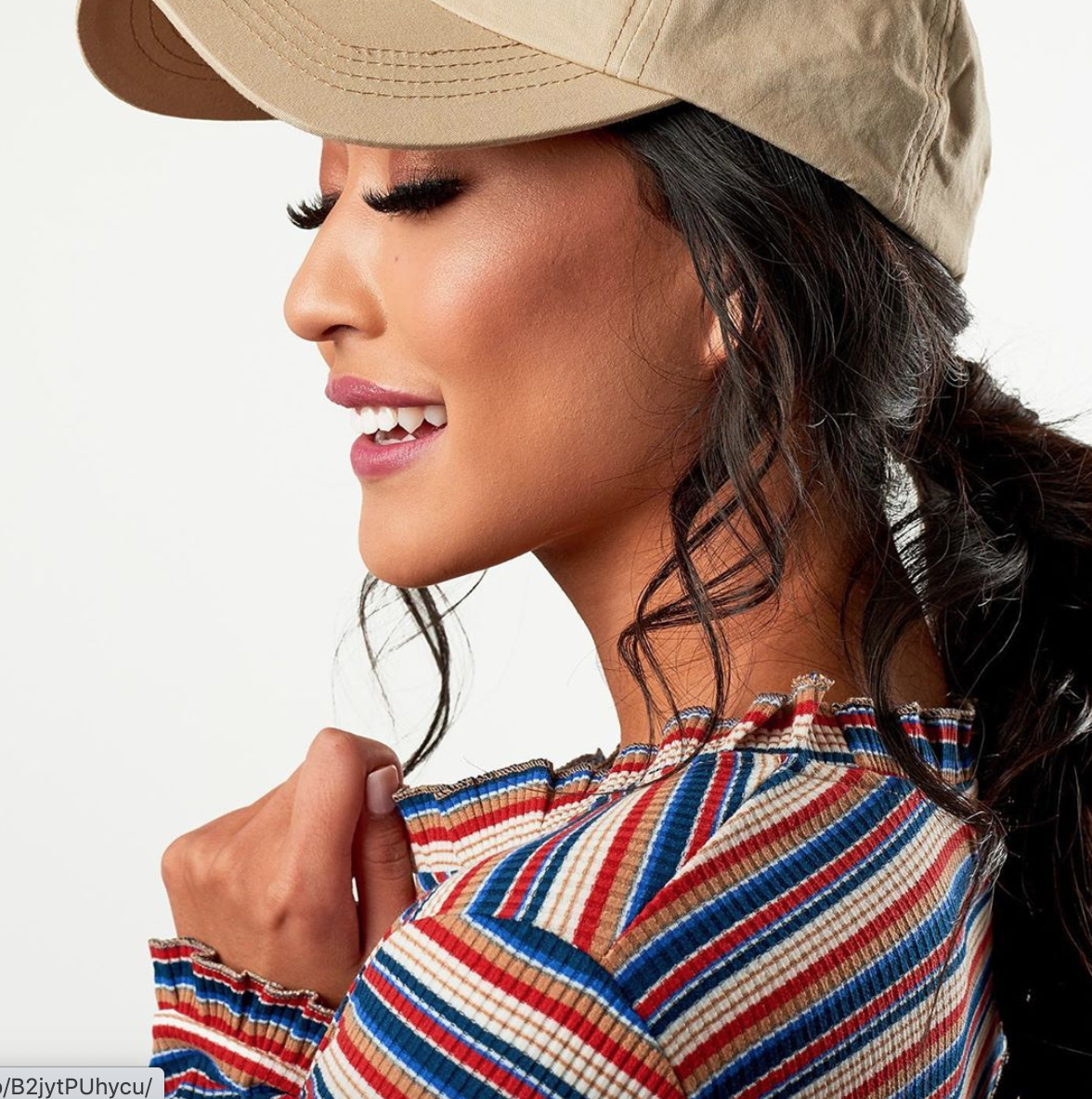 As the weather gets warmer, it's time to break out your shorts and t-shirts. Easily pair some comfortable bermuda shorts with a cute striped blouse for the perfect go-to outfit. Finish it off with a baseball hat and a pair of sandals.
4. Midi Skirt Magic
Looking for some new ways to style some of your skirts? Grab your favorite midi skirt and pair it with a graphic tee. Try a french tuck to elevate the ensemble. Put on a pair of trainers and a neutral colored baseball hat to finish it off! It's amazing what a cute outfit can do to help you feel motivated to have a productive day.
So whether you're getting ready to run errands or looking for a way to take your outfit to the next level for your outing with friends, throwing on a baseball hat is the perfect way to look cute and stay comfortable. With so many different ways to style your outfits with a baseball hat, it will quickly become one of your favorite wardrobe essentials. Snag a hat for yourself!