Our team has picked the top 5 favorite things just in time for holiday shopping. Each of these picks are the perfect addition to your closet and can be used in so many different ways. Add style this holiday season and elevate your look with Sweet Salt. Happy Holidays!
Puffed sleeve sweater
It's just like a sweater, but instead of long sleeves, it has short, puffy sleeves! How fun is that? It's the perfect way to still capture the warm and cozy vibes of winter but to make it just different enough to stand out. This little wonder also comes in dark green and mustard. Get all 3!
Grey a-line silky skirt
This skirt is silky soft and oh so elegant! We love its shimmery shine and its gorgeous A-line fit. And don't worry, it has an elastic waist line, so it's not only pretty, it's comfy and flexible too. This would be a fantastic piece to wear to your next holiday party. It also comes in green!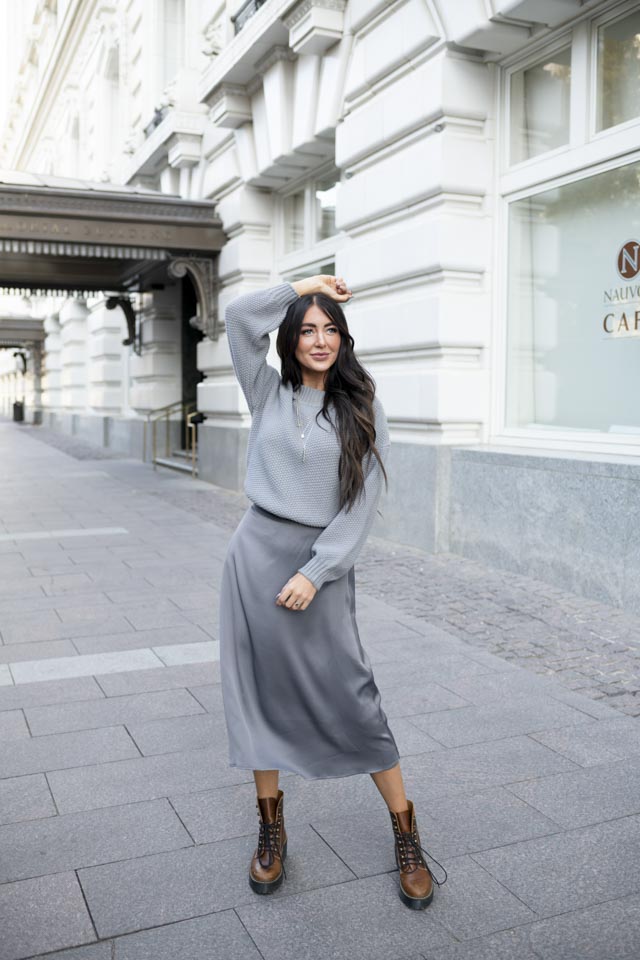 Gold assortment earrings
Want an elegant look but with a tropical vibe? Want a classic tortoiseshell pattern? Want a pair of timeless gold hoops? With this pack, you can have all three!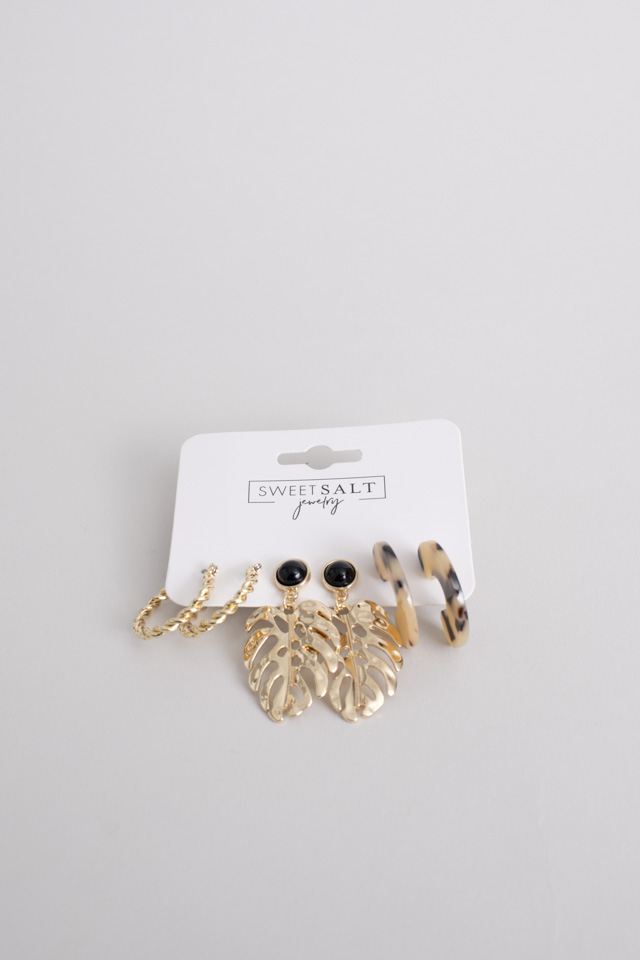 Crossbody purse
Sometimes the subtlest details stand out the most, like this lightly colored cherry blossom handbag that will surely be the cherry on top of your cute outfit. This purse goes with everything.
Bold printed silk scarf
Adding a scarf to your outfit can shake things up and add a little pop of color. Wear it in your hair, around your neck, or on a purse—there are so many wonderful ways to style it!
We hope you have a lovely and safe holiday. Thank you for shopping at Sweet Salt Clothing.